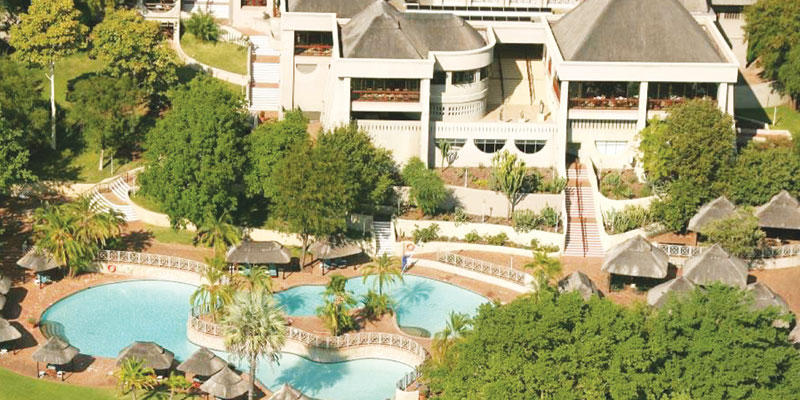 AFRICAN Sun Limited (ASL) has entered into a partnership agreement with the Legacy Group of Hotels (LGH), to manage five of its hotels, with the aim to globalise the units and making them more competitive.
TARISAI MANDIZHA
Legacy is among the largest hotel chains in South Africa, with operations in Gabon, Ghana, Namibia and Nigeria and d will manage ASL hotels from October 1.
ASL board chairperson, Hebert Nkala said last week that the new business model, which the group has adopted, will see a number of changes happening and is a move away from the traditional in-house hotel management model to hotel investment model. Nkala said under this model ASL will globalise the hotels by contracting international hotel management companies of repute to manage selected hotels in the group.
"Legacy will take over management and embark on major refurbishment of the Elephant Hills Resort and Conference Centre, The Kingdom at Victoria Falls, Hwange Safari Lodge, Troutbeck Resort and Monomotapa Hotel," Nkala said.
He said the group expects LGH to spend about $60 million in refurbishments and expansion over the next three years, with major refurbishments at Elephant Hills starting within the coming eight weeks.
He, however, said the new look ASL group will have three strategic business units or divisions which are the Legacy Group SBU with the five hotels headed by Legacy Group chairperson, Bart Dorrestein and his team.
The International Hotels Group (IHG), another hotel super brand, which retained its right to continue with the franchising structure with respect to Holiday Inn Harare and Holiday Inn Bulawayo and the soon to be rebranded Holiday Inn Mutare.
This SBU will be headed by Tich Hwingwiri.
The unbranded hotels business unit, which will be made up of the Victoria Falls Hotel, an affiliate of the Leading Hotels of the World, which the group is currently operating with its partner, Meikles Hotel.
Nkala said under this unit will also fall three of the group's remaining hotels which will continue to be managed by ASL until their future was decided, Caribbea Bay Resort, which needs major refurbishment, Great Zimbabwe Hotel which needs an extensive product revamp and Beitbridge Express Hotel whose viability is still being assessed.
He said the units will report directly to ASL managing director Edwin Shangwa.
Nkala said ASL has begun making positive steps towards rationalising its regional exposure in the expansion projects across the continent and that, including other efforts on the home front, such as head office head count which has been reduced to 12 from 42.
He also said the group debt has been reduced to $9,8 million from $ 22 million as at August 31.
Nkala said ASL will disinvest from its regional operations.
"To that effect the, Amber Hotel Accra, Ghana lease agreement was mutually terminated effective August 31 2015 and management is in the process of engaging the West African Sun Hotels Limited, Nigeria with a view to exit by September 30 2015," he said.
He added that the rationalisation exercise will result in savings of over $10 million per annum.
The savings will be concentrated back into ASL profitable Zimbabwe operations that are going to need substantial capital expenditure to bring them back to their former glory, Nkala said.