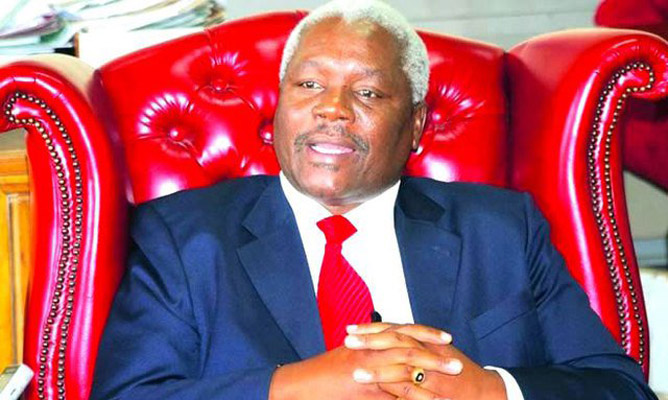 LOCAL Government minister Ignatius Chombo has come to the rescue of hundreds of Redcliff residents after he blocked their eviction from their council-rented homes over rent arrears.
by BLESSED MHLANGA
Chombo, in a directive marked CX/129 issued on April 13, instructed all local authorities to immediately transfer ownership of all council-rented properties to all tenants who have leased the homes for a period of 20 years.
"In terms of Section 313 of the Urban Councils Act . . . the Hon Minister directs that all local authorities facilitate issuance of title deeds to genuine and deserving tenants who have rented council accommodation for a period of more than 20 years," part of the directive reads.
"The intention of government was that sitting tenants would benefit and be granted title deeds to guarantee security of tenure and absolute ownership of the property. The properties were offered to sitting tenants who, at the time, did not own a house/flat in any urban area in Zimbabwe," Chombo said in justifying his move.
Redcliff Municipality has been pushing for the eviction of its unpaid tenants and put the houses on the open market.
Last month, Redcliff mayor Freddy Kapuya's council issued eviction notices to 820 families, accusing the predominantly Ziscosteel employees of failing to pay rent.
Redcliff deputy mayor Vincent Masiyiwa, however, said his council had not yet received the directive.
"I don't know how long it takes for a directive to be delivered to our council, but from April to now, we are yet to receive it. However, I have always been opposed to the eviction and sale of these properties because it would have displaced many poor people and paved way to rich members of our society to amass property and exploit the poor. If this directive does exist, it will be welcome news for our people," he said.
Kwekwe mayor Matenda Madzoke said his council had set up a committee to look into the implications of Chombo's directive.
"It is before us and will be discussed in council soon, as you are aware matters in committee as still confidential so I can say much," he said.
Kwekwe, however, disposed most of their council-rented properties in the early 1980s and was left with few houses reserved for its top and middle managers.