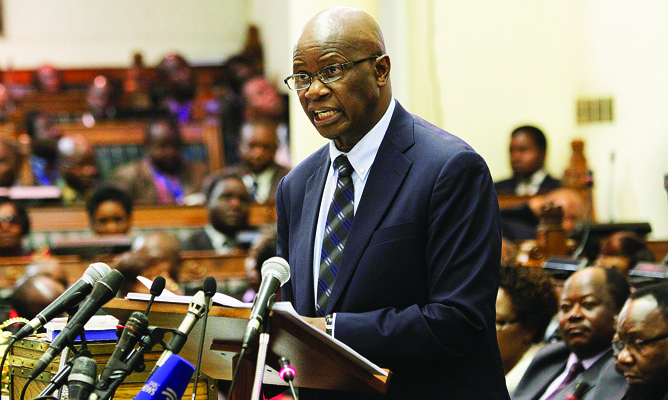 THE International Finance Corporation (IFC) seeks to help the private sector and is on an exploratory mission after cutting ties with Zimbabwe country over a decade ago, an executive said yesterday.
BY VICTORIA MTOMBA
IFC director for East and Southern Africa Cheikh Oumar Seydi said the trip was an exploratory one and the team was in Zimbabwe after some constructive meetings over the years.
"We have heard our colleagues who were coming here and there. We hope to learn as much as we can. We continue to engage this country. Our intention is to help the private sector," he said.
"In terms of sectors, we intend to work with all sectors, but sectors like firearms, tobacco and alcohol we don't invest in those."
Seydi said the IFC focuses on the financial services sector, infrastructure, agro-business and the manufacturing sectors.
He said the IFC focuses on the financial sector as it has a wider reach to extend credit to the people.
Seydi said in many cases the financial sector has short-term instruments, adding that IFC would provide instruments with long tenures.
Finance minister Patrick Chinamasa said the IFC team was in the country at the request of government and the visit was a crucial step in Zimbabwe's re-engagement with international lenders.
"They are here to learn and understand our circumstances. It's a small step towards full engagement and naturally we would not want to raise unnecessary expectations. Don't think anything will happen today or tomorrow, this year or next year. I put a lot of importance on the private sector. If they go down, I will go down with them. So they [IFC] are here on a short- term visit," Chinamasa said.
IFC is a member of the World Bank Group and is the largest global development institution focused exclusively on the private sector in developing countries.
Chinamasa said government has been working with the World Bank to improve the country's operating environment.
He said industry requires retooling and also the informal sector requires capacitation.
Zimbabwe does not get funding from international financiers because of the debt overhang of $10 billion.