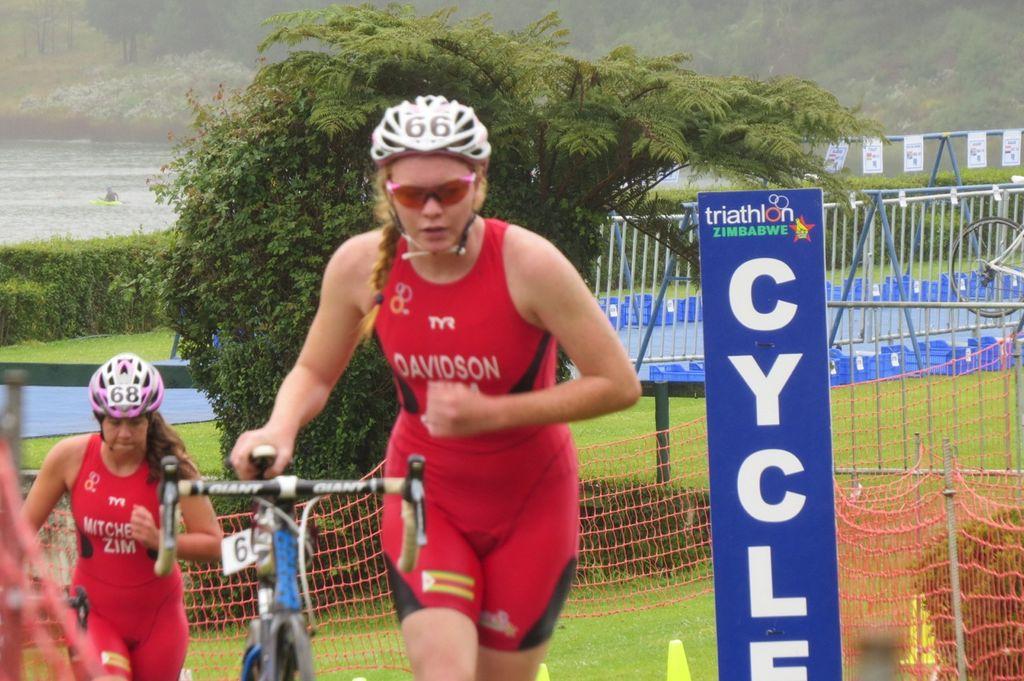 TALENTED Zimbabwean cyclist Skye Davidson continues to make a name for herself on the continental stage after powering to victory at the 2015 African Mountain Bike Continental Championships in the Rwanda's Northern Province district of Musanze on Saturday.
BY DANIEL NHAKANISO
Davidson timed her finish to perfection despite the extremely tricky conditions in pouring rain and mud to secure her third continental medal of the year after winning a silver and bronze medal at the Confederation of African Cycling Road Championships in South Africa earlier this year.
The 17-year-old Hellenic Academy student, who finished the 18km stage in a time of one hour nine minutes 16 seconds, led a Zimbabwean one-two finish in the elite junior women's race as her compatriot Stacey Hyslop from Peterhouse finished second in a time one hour 15 minutes 36 seconds.
Zimbabwe also achieved commendable results in the elite junior men's race with St John's College student Chad Scallan finished sixth ahead of fellow schoolmate Jake Greenway (7th), Falcon College's Liam Beehan (8th) and Tom Haddon also from St Johns (9th).
The junior men's race was won by Namibia's Tristan De Lange after he conquered the track in one hour five minutes 42 seconds.
The other Zimbabwean duo of Albert Kireva and Nkumalo Dube was scheduled to compete in the elite men's race later yesterday where they were vying to secure precious qualification points for 2016 Olympic Games in Rio de Janeiro. Six countries including Kenya, Namibia, Rwanda, South Africa, Uganda and Zimbabwe took part in the annual competition, a record attendance in the history of the continental showpiece.
It was the first time Rwanda hosted the championship, though it's the second time Rwanda has hosted a continental cycling event, having hosted the African Road Bike challenge in 2010.