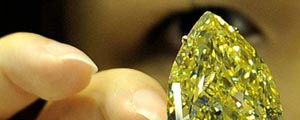 CHINESE-OWNED mining company, Anjin Investments (Pvt) Ltd, has attributed its failure to pay workers' salaries on the sharp drop in alluvial diamond deposits in the Marange area.
BY CLAYTON MASEKESA
This came out during a no-holds-barred meeting between the company's top management and Manicaland Provincial Affairs minister Mandiitawepi Chimene and mining companies at her Mutare offices on Monday.
Anjin spokesperson Patrick Mukanga said the company was facing serious financial challenges as alluvial diamond deposits had become scarce.
"Yes, we have been failing to pay workers on time. We are experiencing erratic payments of salaries to our workers due to a combination of various factors. We have engaged in opencast operations, but it is proving to be commercially unviable," Mukanga said.
He, however, said the company was now working tirelessly to pay off the outstanding salaries.
In response, Chimene said: "You failed to plan. You were busy enjoying diamond money without making proper planning. This is your problem, you should pay those workers and negotiate for a payment plan. It better to pay them half their salaries than nothing at all. This money will go a long way in sustaining the lives of the workers."
Anjin Investments is one of the seven firms licenced to mine the vast government-controlled Marange diamond field. It is a joint venture between China's Anhui Foreign Economic Construction Company and Zimbabwean State entities. The company started extracting diamonds from Marange in 2009.