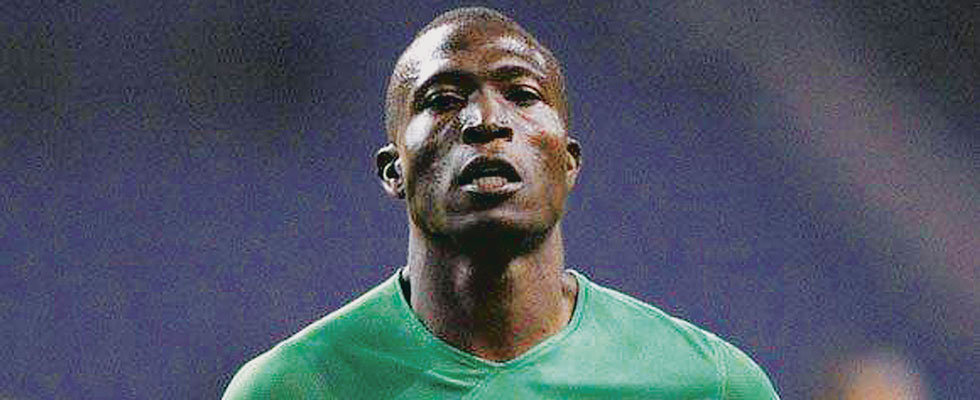 MPUMALANGA Black Aces striker Tendai Ndoro yesterday raised alarm over his safety following an outbreak of attacks on foreigners in South Africa that has seen more than 800 Zimbabweans being displaced and two losing their lives.
Ndoro, formerly of Chicken Inn and a Golden Boot winner here two years, posted on his Facebook account yesterday afternoon from Germiston, Gauteng: "Xenophobia in our area GOD PROTECT US."
Chatting on NewsDay Sport later, he said: "To be honest, it's not safe."
Five people have been killed since last week in xenophobic violence in Durban townships' with the violence spreading to Primrose township near Germiston' East of Johannesburg on Wednesday and clearly, Ndoro was feeling the heat.
The attacks on foreigners, which began on March 30, have been concentrated in Durban where Absa Premiership side AmaZulu Football Club is home to former Caps United and Warriors goalkeeper Energy Murambadoro.
Some of the Zimbabwean players in South Africa include Mathew Rusike, Willard Katsande and Ovidy Karuru, all based in Johannesburg.
There is Milton Ncube at Ajax Cape Town in the Mother City while Esrom Nyandoro, Cuthbert Malajila, who won the player of the month for March yesterday, Khama Billiat and Kuda Mahachi and their team manager Peter Ndlovu are based in Tshwane, the headquarters of Mamelodi Sundowns.
There is also Washington Arubi, Denver Mukamba and Partson Jaure at University of Pretoria while Onisimor Bhasera is at Bidvest Wits. Various other players are playing their trades in the National First Division.
The Times and Rand Daily Mail News Wire media outlets yesterday reported that spokesperson for the SA Defence Force Union Tim Flack had laid charges of hate speech against Zulu King Goodwill Zwelithini for his remarks that foreigners were "lice".
A peace march took place in Durban yesterday led by KwaZulu-Natal Premier Senzo Mchunu and Ethekwini mayor James Nxumalo.
About 4 000 people marched through Durban, chanting "Down with xenophobia!" and "A United Africa" at an event attended by residents, students and local religious and political leaders.
More than 1 400 foreigners have fled their homes in Durban and nearby townships and are being housed in camps set up by the government. At least 74 people have been arrested, according to the police.
Police vowed to quell the wave of violence, which claimed its latest victim on Monday when a 14-year-old boy was killed in KwaMashu, a township north of Durban.
"There are tensions in various parts of the country between some locals and foreign nationals (but) lawlessness will not be tolerated," National Police Commissioner General Riah Phiyega said in a statement.
"Overnight, there was a flare-up of violent attacks and looting in Jeppestown, Johannesburg," she added.
Police, who also reported tensions in Pietermaritzburg city, called for community leaders to help reduce tensions and added that false rumours of attacks were increasing fear.
South African President Jacob Zuma, speaking in Parliament yesterday said: "We cannot accept that when there are challenges, we then use violence, particularly to our brothers and sisters from the continent. We have said before, that when we were in trouble, they helped us to fight our own liberation. They did not chase us away. And, therefore, it is important for us to bear that in mind."
Warriors and Zimbabwe Saints legend, Ephraim "Rock of Gibraltar" Chawanda, also posted on his Facebook account yesterday: "Then they say there was a king, called Shaka Zulu, who unleashed terror on his people, causing them to scatter all over Southern Africa. Then I say there is a king without 'goodwill' except to his 'foreign' wives, Goodwill Zwelithini, who has repeated history by unleashing violence on his people." —Sports Reporter/RDM/Times/MG