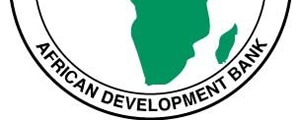 Zimbabwe is hopeful that Thomas Zondo Sakala will land the presidency of the African Development Bank (AfDB) after receiving backing from Sadc, a government minister has said.
BY OUR STAFF
Elections for AfDB's top post will be held on May 28 in Abidjan, Cote d'Ivoire, during the bank's annual meetings to find a replacement for Rwandan Donald Kaberuka who is completing his second and final term.
Officially opening the Sadc council of ministers meeting on Friday, Foreign Affairs minister Simbarashe Mumbengegwi paid tribute to the Sadc bloc for endorsing Sakala as its candidate.
"We are also grateful for your endorsement of Mr Zondo Sakala, a Zimbabwean national, for the position of the President of the African Development Bank. I am confident that with your continued support, he will land the Presidency of the critical institution," Mumbengegwi said.
Sakala will battle it out with seven other candidates for the influential post on the continent.
A former AfDB executive Sakala has to shrug the challenges from Akinwumi Adesina (Nigeria), Sufian Ahmed (Ethiopia), Jaloul Ayed (Tunisia), Kordje Bedoumra (Chad), Cristina Duarte (Cape Verde), Samurai Kamara (Sierra Leone) and Malian Birama Boubacar Sidibe.
Each candidate is expected to make a written statement on his or her vision for the bank in both English and French, the two working languages, by March 20.
The elections for the AfDB's top post would be held during the bank's annual meetings.
Sakala resigned from AfDB last year to campaign for the top post having worked for the bank since 1983. At the time of his departure, Sakala was Vice-President, Country and Regional Programmes and Policies at AfDB.
Sakala worked successively as senior research and principal planning officer in the then newly created Ministry of Manpower Planning and Development in Zimbabwe. The ministry carried out Zimbabwe's first-ever Manpower Survey.
Related Topics