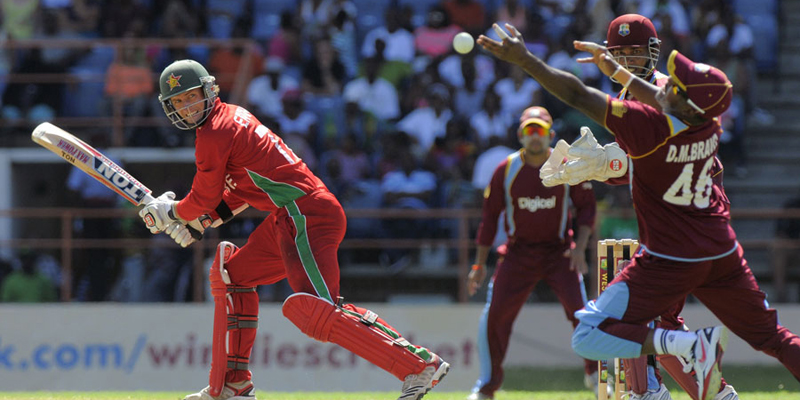 Fresh from the heartbreak of missing out on an ICC Cricket World Cup quarter-final ticket after a defeat to Ireland last Saturday, Zimbabwe is lining up the Irish for a home series later this year.
BY KEVIN MAPASURE IN AUCKLAND, NEW ZEALAND
Talks are going on here and a clearer picture should come out after the World Cup, but both nations are keen.
Zimbabwe has since confirmed a home tour against India, whom they clash with in their final Group B encounter at Eden Park on Saturday, as well as hosting New Zealand in August.
India are expected in Zimbabwe in June for an one-day international series, but the dates have not yet been finalised.
Zimbabwe Cricket general manager Cricket Affairs Alistair Campbell confirmed that they had set up meetings with India and New Zealand, adding that they were also talking to Pakistan and Ireland.
"India will be coming to Zimbabwe and we also having New Zealand in August," Campbell said.
"We have other nations that we are talking to and there will be no shortage of matches this year. Ireland want to visit, we also want to play them a bit more so there are talks in that direction."
Ireland set Zimbabwe a winning target to 332 on Saturday at the Bellerive Oval in a match both teams needed to win to keep alive their hopes of qualifying to the final eight.
With Zimbabwe seemingly chasing down the total, driven by Sean Williams, the all-rounder was to be dismissed after John Mooney took a catch right at the boundary.
Television replays, however, show that Mooney's leg touched the boundary as he made the catch and Williams should have got six more runs that would have seen him celebrate his first century for Zimbabwe.
Importantly, Zimbabwe would have been better placed to complete the task with Williams in the middle, but they fell five runs short.
But here, Ireland still fight on for a place at the quarter-finals even though prospects hit a blow when they lost to India yesterday.
Zimbabwe have started preparing for their final match against India who have already qualified.
The team trained at Eden Park yesterday and will continue today, as they look to end off a disappointing tournament in style.
India may want to give some of its squad players a run, but for Zimbabwe winning their second match at this tournament is so important they will unleash their best weapons.
Elton Chigumbura is racing against time in his bid to be ready for this one, but his availability would come a little too late as his finishing ability with the bat would have come in handy in the match against Ireland.
Zimbabwean batsmen made some wrong decisions in their run chase and often fell trying to go big where singles and twos were enough. Bowling is the Achilles heel and they will seek ways to correct that on Saturday, even against tougher opponents.
Related Topics