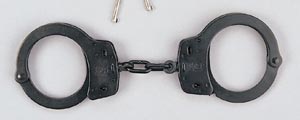 A 43-YEAR-OLD Chitungwiza appeared in court last Friday facing kidnapping charges after he allegedly lured four children into his car and drove away. BY VIMBAI MARUFU
Simon Koma Wilson, however, denied the kidnapping charges, saying he just wanted the children's company as he was feeling lonely.
"The children came to where I was parked and started dancing to the music I was playing and I dis-embarked from the car to inquire from them as to where I could find a tuckshop to buy some cigarettes," Wilson told Chitungwiza magistrate Shotgame Musaiona.
"I then told them to get in the car so that we could go for a joyride to the tuckshop where I also bought them some jiggies (chips) with the intention of bringing them back. I took photographs of the children with my phone as we were just playing, I was lonely and needed someone to talk to," he told the court.
The court heard that on February 18, Wilson parked his car close to where the four minor children were playing.
Prosecutor Wilson Matsika told the court that Wilson, who was playing music in his car, disembarked from the vehicle and went to where the children were, started playing with them and shot photographs of them using his mobile phone.
When the children attempted to flee, he allegedly lured them back promising to buy them sweets.
He later took them into his car and drove towards the tuckshops in Zengeza 4 before a resident identified as Patricia Kapishe raised alarm with the children's parents. Members of the neighbouring community immediately mobilised and effected a citizen's arrest. The court remanded Wilson out of custody to today for continuation of trial.