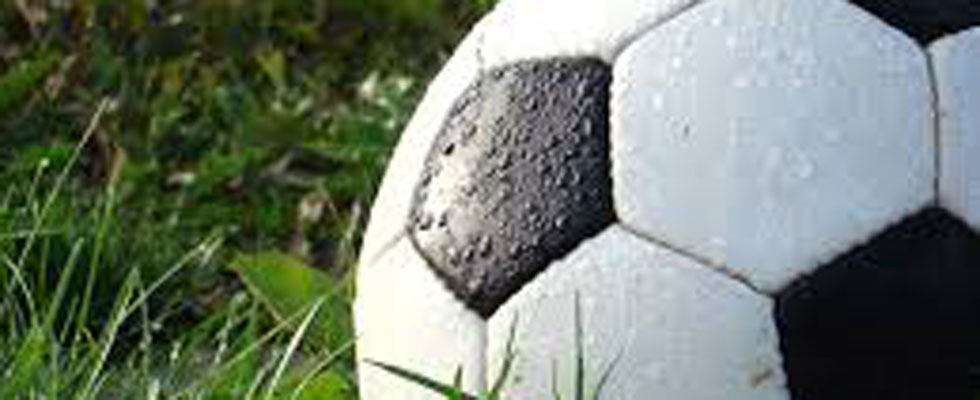 THE uncertain future of women's football in Zimbabwe has forced Mighty Warriors star Rudo Neshamba to consider a career change and the Inline Academy striker recently enrolled for a journalism course at a Harare college.
SAKHELENE NXUMALO SPORTS CORRESPONDENT
Neshamba, who turns 23 in February, says she decided to go back to school after realising that it was impossible to earn a living from playing football locally.
"After a number of years being part of the national team, the only thing that I have achieved is to travel the world and collect a number of medals along the way," Neshamba said.
"There has unfortunately been no financial or material gain for me and the logical thing is for me to learn a different profession outside football, hence the choice to train as a journalist," she said.
The dreadlocked player, however, said she would not completely turn her back on the game that gave her fame — minus the fortune. "Football has been part of my life for a long time and I will continue to play whenever the opportunity arises, but I will not make the mistake of making it my first priority to the point of neglecting my studies because I have learnt from my past errors," Neshamba said.
Neshamba was unable to sit for her Ordinary Level examinations in 2009 when she was a student at Mandwandwe High School due to national team commitments and had to write the following year after moving to Sikhulile High.
And despite attaining five passes at "O" Level, Neshamba was so deeply engrossed in her budding football career that she did not consider continuing with her education, a scenario that she now deeply regrets.
"It never dawned on me at the time to proceed to Advanced Level and combine football with academic studies. "Maybe it was due to the excitement of representing my country, but I think that was a very poor decision on my part and one that I cannot afford to repeat," Neshamba said.
Her football career began at Mgoqo Primary School in Nkulumane 12 in 2004 and two years later, she joined Inline Academy.
After joining the academy, Neshamba travelled to Norway as part of the YES Games team in 2006 and from 2008 up to 2011 she represented Bulawayo at the Zimbabwe National Youth Games.
Her exploits as a goalpoacher of note earned her a call-up to the senior national team for the 2008 Cosafa Tournament in Angola and in that same year, she helped the national Under-20 girls team win gold at the Zone VI Youth Games in South Africa.
In 2009, Neshamba was part of the Young Mighty Warriors squad that took part in Under-20 World Cup qualifiers and lost to Nigeria in the second round.
The following year saw Neshamba winning gold once again at the Zone VI Youth Games that were hosted by Swaziland and in 2011, she graduated to the senior national team and was part of the trailblazing squad that qualified for the All Africa Games in Maputo, Mozambique, after eliminating Zambia and Angola in the qualifiers.
2011 proved to be a memorable year for Neshamba and the Mighty Warriors as they were crowned Cosafa champions, went for a two-week training camp in Germany, came second in an invitational tournament in Egypt, and beat regional powerhouse South Africa 3-0 to lift the Zimbabwe Unity Cup.
"We played our best football in 2011 and a lot of credit must go to Klaus-Dieter Pagels who was working as a Zifa technical advisor at the time and assisted in coaching the Mighty Warriors," Neshamba explained.
After the launch of the Zimbabwe National Women Super League (ZNWSL) in 2012, Neshamba scooped the Top Goalscorer Award and the Player's Player of the Year Award at Inline Academy's awards ceremony after helping the team to a third-place finish.
And in that same year, she was part of the Mighty Warriors squad that walloped Botswana 5-0 to lift the Zimbabwe Unity Cup.
In 2013, the ZNWSL failed to kick off and Neshamba spent six months attached to Double Action Ladies Football Club in Botswana.
She came back home and helped the Mighty Warriors to a whopping 8-0 victory over Lesotho in the Unity Cup. Last year, she helped Inline Academy lift NetOne Knockout tournament after a 7-5 penalty shoot-out victory over Black Rhinos.
Neshamba is a Level 1 Football Coaching Certificate holder after undergoing training during a Mighty Warriors camp in 2012.