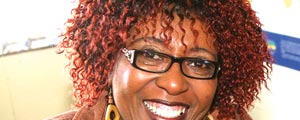 The death of Senzo Meyiwa, the South African national soccer team captain of Bafana Bafana, who was shot and killed at his girlfriend's house in Vosloorus, South Africa, has shocked all soccer lovers around the world.
Ropafadzo Mapimhidze
It is a story that has generated so much debate as questions are being asked as to why married men seek comfort in the arms of girlfriends when, in fact, they would be "happily" married.
Meyiwa married his wife Mandisa Mkhize last year following eight years of dating, but he was soon to find comfort in the arms yet another woman, a well-known musician, Kelly Khumalo.
Their relationship, according to Press reports, was an open secret and that he appeared at official functions with Khumalo, who now has his baby that is hardly a year old.
There is so much bitterness between the Meyiwa family and Khumalo, who are demanding return of Meyiwa's property that includes cars and his national identity card. Meyiwa's father has also said that he does not want to see Khumalo at the funeral and burial which is expected to take place today.
A heated debate yesterday ensued in NewsDay newsroom as to why married men seek comfort at "smallhouses" when they have everything any man would dream of.
Meyiwa's wife is stunningly beautiful and Press reports claim that their marriage was one made in heaven.
Khumalo, on the other hand, is also yet another beauty in the showbiz, a woman who turns heads wherever she sets her feet. Meyiwa had no doubt a taste for attractive and fine-looking women. But the question is: Why do men cheat?
A few years ago, a man died in Tynwald North in the capital at his girlfriend's home while his wife had visited the rural areas. The woman, believed to be a commercial sex worker, fled from the scene and returned a few months after he had been buried.
Over two decades ago, a Harare socialite was shocked to discover that her husband of 20 years had three women with whom he had sired children during the marriage. Two of these women were actually expecting.
The funny thing is that most of the man's relatives were aware of the existence of these women, a situation that nearly degenerated into fist fights.
The widow or official wife, who was dressed in black, quickly went into her bedroom and changed into some floral dress. She threw herself onto the ground and started yelling as to why her husband had been cheating on her. She cursed her in laws, husband's friends and anyone who she suspected of having been a close ally of her husband.
"I think men cheat not because they don't love their wives. Men are generally hunters and will continue to do so because these problems have existed since time immemorial.
"Sometimes the excitement and spark goes off when children are born and, hence there is divided attention as women concentrate on nurturing them," complained a colleague.
Press reports claim that Khumalo was not aware that Meyiwa was married and that his wife described him as a "God-fearing person" who read his Bible regularly.
Press reports claim that the two women had actually had some scuffle during the year, resulting in Khumalo beating up Mkhize. Khumalo says it was too late for her to chicken out of the relationship because she was deeply in love with him and that her family knew about their relationship.
However, women I spoke to said there were so many challenges that they experienced as both workers and wives.
"You get home tired, children want your attention and so does the husband. By the time you go to sleep, you are just a robot that has switched off its light.
"Men should assist us with running domestic chores because it is very difficult to juggle between home demands and work. It is unfair for men to think that they get into these 'smallhouse sagas' because love at home has blown out," one woman said.
Another male colleague argued that men have this animal instinct that drives them to search for more women.
"I love my wife with all my heart, but home sometimes is very lonely because she is always busy around the house with children, cooking and maybe going for evening church services.
A local pastor said Meyiwa's death is a warning to all men that the price of sin is death.
"I admired Meyiwa so much. He was a good soccer player, but those leadership skills, unfortunately, were not practised at his home and that has resulted in his death.
"Couples should, by all means, remain faithful to each other because cheating does have devastating consequences on partners involved and even the children. How do you tell your children that daddy was shot at a girlfriend's house?
"This is a lesson to all of us that the wages of sin is death," he said.
Recently, I was listening to a radio programme when the presented asked how many men did not have "smallhouses".
The responses were amazingly shocking. Most callers to the programme said they were in some form of relationship with another woman other than the one they married.
An extramarital affair affects families in a multitude of ways. One of the most devastating effects is the sense of betrayal that the spouse feels upon learning of the affair. Her initial reaction is often extreme anger at the cheating spouse.
Extramarital affairs cause problems, not only in the husband and wife's relationship, but with daily home life. Even if the betrayed spouse does not know of the affair, its effects are still stark.
The cheating spouse is gone more frequently, comes home later and her attention is not totally focused on the family when she is at home.
If a couple decides to stay together and try to make the marriage work following an extramarital affair, the betrayed spouse struggles with feelings of distrust and paranoia surrounding any suspicious behaviours.