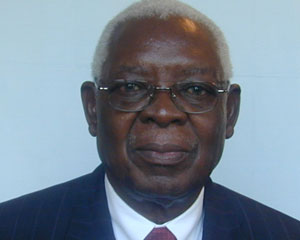 ZANU PF politburo member and former Midlands governor, Cephas Msipa, yesterday came to the defence of underfire Vice-President Joice Mujuru and described her vilification by First Lady Grace Mugabe and other party members as "unAfrican".
Richard Muponde Senior Reporter
Msipa yesterday told our sister paper, Southern Eye, that the public attacks on Mujuru would have ripple effects on the country's already battered image, as the nation would be viewed as chaotic.
He said attacking Mujuru was tantamount to attacking President Robert Mugabe, as he was the one who appointed her.
"We can't respect the President alone without respecting the second in command," Msipa said.
"The attacks against Mujuru are as good as attacking the President who appointed her, she didn't appoint herself." He said the verbal attacks were being spawned by factional fights. "They consider her to be standing in their way and want her removed at all cost.
"They are doing it with the hope that the public will turn against her, but that's not correct, people abhor what they are doing."
Msipa, who quit public office in 2008, said he expected party supporters to respect their seniors, as this was part of the country and party's culture.
"It's unAfrican what they are doing to her," he said. "If we allow that to happen to her, then we should also allow it to be done to all ministers and senior party officials. "What kind of a country will it be?
"It's not good for the country to have a people without moral values, ubuntu.
"Even senior people who are using youths to vilify her know that what they are doing is wrong and wouldn't like it to be done to them, it's all driven by selfishness."
Msipa's remarks came as Zanu PF Bulawayo provincial executive led by Callistus Ndlovu has distanced itself from last Friday's anti-Mujuru demonstration at the Joshua Mqabuko International Airport.
Ndlovu yesterday said he was caught unawares by the demonstrators, as the demonstration was not planned by his executive.
"We saw them, we don't know who sponsored them," he said. "These are just individuals, I am also surprised to see the demonstration, I do not understand why they are demonstrating."
The demonstrators had gathered at the airport to welcome President Robert Mugabe, who was due to officiate at the National University of Science and Technology graduation.
"These are unruly elements, we are going to look into it. The security is going to look for the culprits."
Mujuru has found herself in the eye of storm since First Lady Grace Mugabe last month went public accusing her of corruption and planning to topple Mugabe. She is now pushing for her ouster.