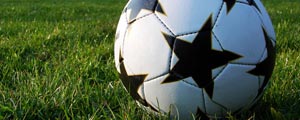 TSHOLOTSHO FC have made history by becoming the first club from a rural set-up in independent Zimbabwe to make it into the country top football league after gaining promotion into the Castle Lager Premier Soccer League.
FORTUNE MBELE SPORTS REPORTER
The Lizwe Sweswe-coached side made it into the PSL with a game remaining after contenders Technosphere were held to a goalless draw by New West City in Bulawayo on Sunday while Black Boots also played a draw against Mpumalanga in Hwange on Saturday.
Now, Tsholotsho's 54 points with a match remaining against Mpumalanga is unassailable with Technosphere and Black Boots tied on 49 points.
Zifa Southern Region chairman Musa Mandaza yesterday confirmed Tsholotsho as the champions.
"The die is cast. Tsholotsho have been promoted to the Premier Soccer League. It was an exciting season. Actually, history has been made by the Southern Region in that a team from a rural set-up gets to be promoted into the top league. We still have one round to finish off, but I think it's all over," Mandaza said.
And Tsholotsho are excited to be in the PSL and have said they intend to play their games in the outlying rural area but all eyes are on the side to see if there will be no repeat of the Plumtree Chiefs (then Bulawayo Chiefs,) who won the championship last season and had promised Plumtree fans Premiership action but later their franchise went to Bantu Rovers under the guise of a merger.
Unfortunately for Tsholotsho, there is no stadium that meets the minimum requirements to host a PSL team and White City Stadium in Bulawayo is their best bet for now. White City has undergone extensive renovations for the Region Five Games.
For now, Tsholotsho have been playing at that ground, just close to the business centre, made popular by a Highlanders-Caps United match a decade ago engineered by Professor Jonathan Moyo.
Tsholotsho FC chairman Mlamuli Phiri yesterday said they had engaged all stakeholders and all looks promising and they were definitely playing in top flight next year.
"When you go into the Premiership it means money. It's not just congratulations. People are busy celebrating at the moment but we are definitely playing in the PSL next year. The team has been an individual project (Mandla Manyathela, a local businessman) but it is going to be difficult for him.
"It's not official yet but we are handing over the team to the community. The team has been presented to the community. We have met with businesspeople, politicians and councilors and everyone is excited. At the moment it looks promising. Council has given us a stand for the stadium. We are hoping to play in Tsholotsho and Bulawayo will be a second option. We hope we do not fail the people that have supported us," Phiri said.
Coach Sweswe says it has been an arduous journey and the championship is well deserved.
"I am very happy. What makes me even happier is that patience has finally paid off with the little resources that we had. The project has seen hard work having started with some of these players when they were 10 years-old. In our first year (2012) when we tasted Division One we said nothing is difficult and I set a two-year target.
"We were in position 10 in 2012 and in the second season we were in position five. I then told the boys that we have to push and that what is important is the pre-season. We never lost a game in the first half of the season, winning eight and four draws. Credit goes to the boys. The boys worked hard and everybody wanted to be the champion," Sweswe said.
The coach said he recruited some of his players from the Under-20 provincial team that he has coached before and paid tribute to Under 20 women's coach Sithethelelwe "Kwinji 15" Sibanda and Toronto coach Sakheleni Nxumalo whom he said had assisted him to build a team in pre-season.
Some of the players at Tsholotsho, with an average age of 23 are goalkeeper Chang Marian, Thandolwenkosi Ncube, Nkosilathi Moyo, Butholweze Ncube, Ocean Ncube, top goal scorer Edmore Chirambadare, Mlamuli Phakathi, Chris Chitiyo and Rodrick Mufudza.
Chirambadare has been targeted by Chicken Inn while former Tsholotsho gunman Kudzanai Machazane joined Highlanders in mid-season.
From the Central Region, Whahwa has won promotion while Flame Lily and Buffalo Junior remain in contention for the Northern and Eastern Region slots respectively.
Facts about Tsholotsho Tsholotsho District is an administrative district of Matabeleland North Province, Zimbabwe.
Its administrative centre is the business centre of Tsholotsho which is located about 65km north-west of Nyamandlovu, and 98km north-west of Bulawayo as the bird flies, in the Tjolotjo communal land.
Districts around Tsholotsho include Lupane, Hwange, Umguza, and Bulilimamangwe District (formerly Plumtree District).