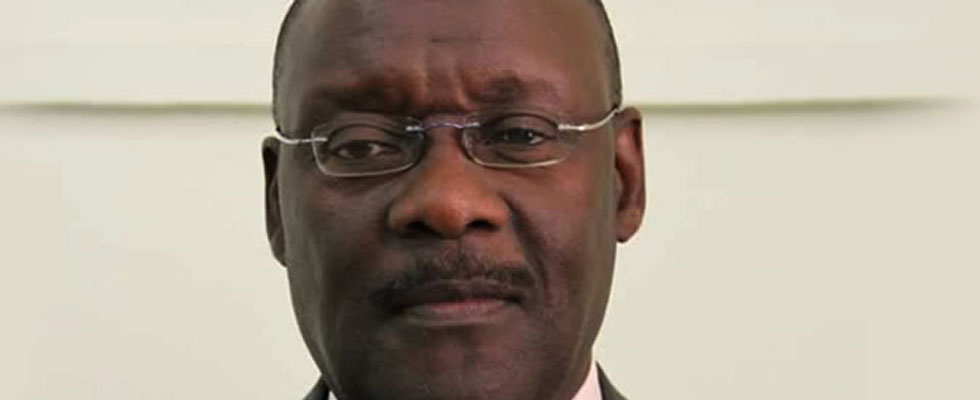 HEALTH and Child Care minister David Parirenyatwa yesterday said the two suspected cases of Ebola at Chitungwiza SouthMed Hospital and Wilkins Hospital in Harare were not related to the virus as tests had proved negative.
VENERANDA LANGA/FELUNA NLEYA
Parirenyatwa yesterday issued a ministerial statement in the National Assembly where he urged Zimbabweans not to panic amid rumours that suspected cases of Ebola virus had been recorded in the country.
"At Wilkins Hospital, the patient who caused alarm was brought in an ambulance by two doctors with special training in Ebola management and the two were satisfied it was not Ebola," Parirenyatwa said.
"The first rumour happened at South Medical Hospital in Chitungwiza and the national response team visited the site to get more information, and he was a male aged 27 who was admitted and diagnosed with urinary tract infection, meningitis and renal failure, including diarrhoea, vomiting and difficulties in swallowing and people said he had been in the Democratic Republic of Congo (DRC) when his relatives said he had never been there and had no passport."
Parirenyatwa said specimens of blood were sent for tests to South Africa and the results which came back on Wednesday showed the Chitungwiza patient was negative of Ebola virus.
He said the second alarm was of a man (50) who worked in Mozambique and was married to a woman from the DRC.
Parirenyatwa said when the man was brought to Parirenyatwa Hospital, he was confused, had a very high temperature, and was later referred to Beatrice Road Infectious Diseases Hospital on a drip where he was diagnosed of cerebral malaria and typhoid.
He said while the man was on a drip, he pulled out the drip because of confusion and it caused blood to spurt out, resulting in nurses panicking and suspecting it was a case of Ebola.
"We do not have cases of Ebola in Zimbabwe for now and we will continue to strengthen our surveillance systems and people should not panic because of rumours on social media," he said.
Parirenyatwa also encouraged Zimbabweans to desist from the practice of handshakes and hugs as Ebola was transmitted mainly through body contact.
Chegutu West MP Dextor Nduna (Zanu PF) asked Parirenyatwa to explain how he was going to control contact between food vendors and truck drivers from other countries.
Gokwe MP Dorothy Mhangami (Zanu PF) said the minister should explain whether second-hand clothes could transmit Ebola.
Musikavanhu MP Prosper Mutseyami (MDC-T) said the minister should explain how effective were the tests at borders as immigration officials simply asked a few questions before allowing travellers to pass.
MP for Goromonzi West Biata Nyamupinga (Zanu PF) said the minister should explain the measures he had taken to ensure cross-border traders did not expose people to Ebola virus.
Nyanga North MP Magadzire Nyanhongo (Zanu PF) said three wards in his constituency had been hit by typhoid, adding the Health and Child Care ministry should send staff to ascertain that it was not Ebola.
Parirenyatwa said his ministry would flight adverts on Ebola.
"Second-hand clothes can be a problem if the virus is still fresh as it stays for four hours after contact with fresh bodily fluids. Let us ensure our people know which countries are affected, but it does not mean we should segregate or avoid people from affected countries. We need to give protective clothing at airports and points of entry," he said.
The minister said in the Sadc region, only South Africa had laboratories to test for Ebola.
Meanwhile, Trauma Centre chief executive officer Vivek Solanki yesterday held an Ebola awareness meeting with hospital staff where he said the country should be alert for the virus. He said the country should also not be in denial and end up having an outbreak, just like the 2008 cholera pandemic which killed over 4 500 people.
"There is no Ebola yet in the country, but if we receive patients who present symptoms like those of Ebola, don't panic, just be prepared for it," Solanki said.
"We should not be panicking; we should take the lead as health workers and work on any case we receive. When there is a suspected case let us follow the Ministry of Health and Child Care procedures."
Solanki said if health workers panic, it would cause alarm. He said the hospital had already acquired all the protective equipment needed for the frontline health workers.