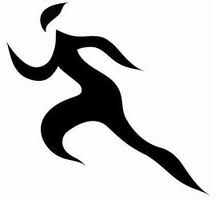 SEASONED long distance athlete Cuthbert Nyasango, who last took part in a Bulawayo race more than a decade ago returned in style to win the Old Mutual 10km Fun Run in the city yesterday.
SPORTS REPORTER
Nyasango beat favourite and defending champion Wirimai Juwawo in a tightly contested race which started and ended at Nkulumane Complex.
The Kuwadzana Athletics Club athlete romped home in 29 minutes 24, 63 seconds while Juwawo crossed the line in 29 minutes 32,69 seconds.
In winning the race Nyasango broke Juwawo's record best of 29 mins 50,3 seconds set in 2012 and last years' time of 30 mins 14,89 seconds. Nyasango was ecstatic over his victory.
"The race was good, I can't complain. I won this race because I ran the Prague Marathon three weeks ago so I am still in good form. I have a lot of experience I have been running for 15 years.
"It is my first time winning this race. The last time I ran in Bulawayo was in 2003. Competition was tough and we ran very compact until about 9km," he said.
Nyasango and Juwawo faced tough challenge from Elijah Mabhunu who clocked 29 minutes 41,17 seconds.
Chitate successfully defended her title after she romped home in 34mins 07,09 seconds an improvement from her last year's time of 35 minutes 32,71 seconds.
Constance Nyasango, sister to the men's 10km champion, was second after she crossed the line in 34 minutes 23,71 seconds while South Africa-based athlete Rutendo Nyahora was third in a time of 34mins 58,90 seconds.
"The race was very tough. I broke away from the rest on 7km. It is a miracle; I didn't expect to win because I have not been feeling well for the past months. It was very tough because everyone wanted to win," said Chitate.
Nyasango and Chitate pocketed $1 000 each for their efforts while the runners up and third placed athletes in both the men and women's category received $750 and $500 respectively.
Elford Moyo from Danhiko won the first prize of $600 after coming first in the men's wheelchair category.
He recorded a time of 30mins 18,37 seconds followed by Samson Muroyiwa from Zvishavane who received $300 for coming second in 30mins 53,63 seconds with Munyaradzi Katiyo from Danhiko clocking 35mins 20,22 seconds to pocket $100.
Thandiwe Ndlovu was first in the women's wheelchair category getting home in 44mins 58,73 seconds.
Margaret Bangajena followed in 45mins10,87 seconds with Dorcas Hwatira third in 45mins 35,18 seconds.