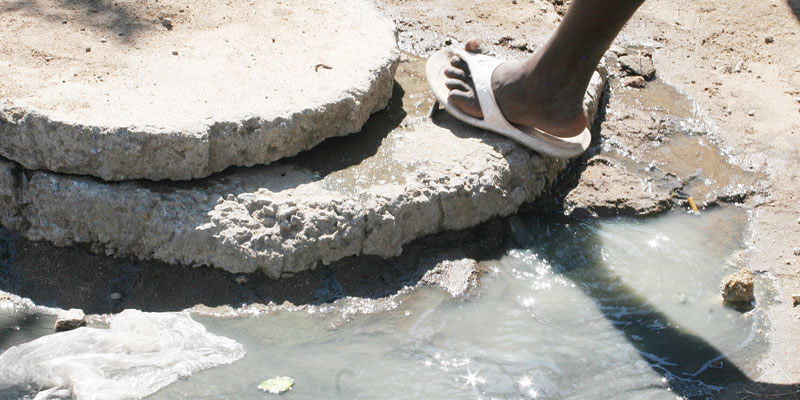 THE Zimbabwe of the 21st century needs effective leadership, administration, management and competence in the execution of public or government affairs.
Hardson Kwandayi
Alarming corruption and continuous decline in service delivery in our country call for more capable, ethical, selfless and responsible public managers and administrators.
The magnitude of corruption clearly shows lack of appreciation of government or public administration and the concept of public interest.
In this regard, I want to urge individuals without a strong educational background in public administration and management, but work or want to work in the public sector as public managers or policymakers to seriously consider training in this critical area.
While knowledge of public administration and management may not mean immediate change in the way we do government business, I believe that it can go a long way in improving our ways of managing public or governmental affairs. This is what emerging and developed countries world over are doing.
In the emerging economies of East Asia, government business is a serious undertaking and requires long term investment in terms of public administration training and education.
Intensive study of public administration and management is the only way we can learn the principle of Batho Pele, which is a Sotho term meaning putting other people first before considering your own needs.
I also want to appeal to our government to prioritise training in public administration and management for all public managers and policymakers. This is the trend worldwide.
Zim needs effective leaders
The challenges our country is facing call for effective leaders and managers in our public sector. More important, the changing political, social and economic global environment underscores the need for our country to have an efficient and effective public sector.
The public sector, especially the civil service, is one of the key institutions responsible for the formulation and implementation of strategies, policies, programmes and projects for the achievement of our vision and national goals that include the Millennium Development Goals (MGDs). In fact, some scholars now view the public sector as the engine for national development.
This calls for rigorous training in public administration and management. In fact, a lot has changed in the past 5-10 years in terms of global government administration.
If one studied the discipline 10 years ago and did not embark on retooling, then that knowledge is now almost obsolete.
Most public managers are clueless
In the Zimbabwean context, the situation is even worse because very few of our public leaders and managers have studied public administration and management as a discipline they are operating in.
Promotion to management positions largely depends on long service and sometimes higher qualifications some of which are not relevant to public administration and management.
Government administration, just like accountancy, medicine, nursing and journalism is a discipline and profession that must be studied from high school to university.
In some countries (e.g. United Kingdom and United States), government and politics is a subject in high schools and this helps all citizens to understand management of government affairs.
It is not clear how ordinary citizens in Zimbabwe are expected to know government affairs especially the policy-making process that drive the development process. Some claim that history should cover this aspect, but history is not meant to cover detailed concepts and principles of government affairs.
In fact, before we even talk about voting in an election, people must first understand the structures and operations of government including the policy-making process. In this regard, non-governmental organisations should focus more on training people to understand the public policy-making process not voting per se.
My view is that anyone interested in government affairs such as policy-making, politics and policy implementation must at least have some basics of public administration and management. Common sense or experience will not help very much. Even hunting, not to mention government administration, needs some basic training.
Theories are useful lenses that guide practice
Given the limited training in public administration and management in the country, it means that most of our public managers and leaders operate without any meaningful government administration theory to guide their practice. Yet as Kurt Lewin puts it "There is nothing so practical as a good theory".
Good public administration theories are useful lenses to guide practice. It means that without good theory, most public leaders and managers just use trial and error resulting in the appalling service delivery which we are witnessing today. It is like hiring a geologist to operate a patient in a hospital or engaging a medical doctor to analyse mineral components of metamorphic rock.
Yes, we have many graduates in the public sector, but not many have studied government administration in depth. Even if one has an MBA focusing on private sector, that MBA is not public administration and management.
One may have a Masters degree in strategic management in general, again that is not government administration because there is a sea of difference between private sector management and public sector management.
Yes, principles of management may be the same, but some graduates are very weak at applying private sector management principles to the public sector. Also a good public manager must understand the basics of political science. In addition, one must also understand the politics of government administration including global politics.
Mastery of global politics a necessity