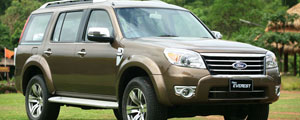 THE government is set to spend over $12,4 million on vehicles for legislators following disclosures that the Parliamentary Vehicle Scheme had received the green light from Treasury.
PHYLLIS MBANJE/VENERANDA LANGA
This came out during a joint caucus meeting held yesterday by MPs from across the political divide and Parliament administration staff.
Confirming the development that is set to raise a lot of dust, Gokwe-Kana MP Owen Ncube (Zanu PF) said MPs had been given a model of the scheme which allowed the 355 MPs to purchase vehicles up to a maximum of $35 000 from Croco Motors.
"We are elated that finally we are getting our vehicles because we will now be able to service our constituencies" Ncube said.
Chikomba MP Felix Mhona (Zanu PF) said they had been directed to get quotations of the luxury vehicles from their preferred supplier, Croco Motors.
"We are now getting our quotations and we will hand them to the Parliament accounts department," he said.
The MP said the $35 000 would be deducted from their sitting allowances and channelled towards payment for the vehicles.
"This is a good move given the liquidity crisis and it was the best possible option for legislators," Mhona said.
However, some MDC-T MPs were unhappy that the vehicles were coming a year after they had been sworn into office.
They were not happy that they had to pay for the vehicles when Cabinet ministers got them for free.
Chitungwiza North MP Godfrey Sithole said he was worried about paying for such expensive vehicles.
"We are not happy because ministers got their four vehicles for free as soon as they got into office, but we had to wait for a year," he said.
Sithole said MPs were the people on the ground and were supposed to be given first priority. St Mary's legislator Taruvenga Unganai said they had been denied the opportunity to choose the vehicles.
"We were all forced to get the Ford Ranger from Croco Motors. We should have been accorded an opportunity to choose the vehicle of our choice and a garage of preference," he said.
Some MPs were sceptical that they would get the vehicles saying the government had no such money adding that it was just a way of quelling flaring tempers.
"We were told a month ago to go and get quotations for vehicles of our choice and last week Finance minister Patrick Chinamasa said he was running around to mobilise about $10 million for the vehicles," one of the legislators who refused to be named said.
"We are still not sure if this is scheme has finally been given the green light. I think they are just trying to calm down tempers."
The issue of vehicles has remained an area of concern with most legislators indicating that they were unable to properly carry out their mandate in their respective constituencies as they did not have cars.
Efforts to get a comment from Chinamasa were fruitless yesterday.