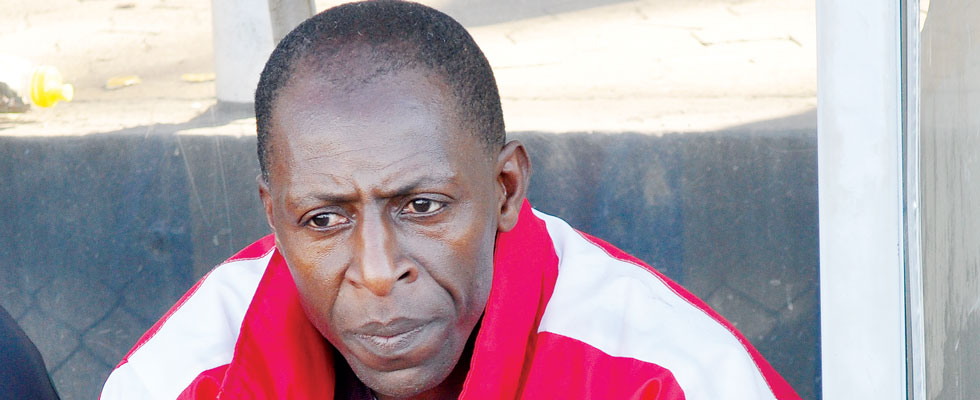 BIGBOY Mawiwi was in charge of Harare City's training session at ZB Sports Club yesterday ahead of their Premier Soccer League match against Triangle at Rufaro Stadium today as it is becoming clear that the beleaguered coach has managed to outwit manoeuvres by a clique in the club's executive who wanted to flash him out.
Henry Mhara
Some members of the executive reportedly held a meeting earlier this week where a resolution to fire Mawiwi over the team's poor start to the season, was reached.
Club chairman Leslie Gwindi, who has publicly backed Mawiwi, did not attend the meeting in what was viewed as a show of solidarity with the coach. The two are believed to be best of friends.
Reports suggest that the disgruntled members had submitted two letters of dismissal to Mawiwi, one at his official residence in Zimre Park on Monday, and the second one at the training ground on Tuesday, but all have been ignored by the recipient.
A group of the club's executive members including secretary-general Tarisai Kwenda, treasurer Tendai Kwenda and legal officer Wisdom Gandanzara who are said to be at the forefront of the anti-Mawiwi crusade, allegedly stormed the team's training ground on Tuesday, but failed to get audience with either the coach or members of his technical team.
Yesterday, Tarisai Kwenda dismissed reports that she had been fired. "I cannot be fired by Gwindi. We are just the same; we are at the same level. The executive has to sit down and endorse my dismissal if I have done anything wrong and send their recommendation to the Town Clerk, who will have to approve my dismissal.
"As far as I know, the Town Clerk is in Victoria Falls and I have not received a letter to that effect. I am very privy to the constitution and I cannot just be fired. I am a professional and I do football," Tarisai said yesterday.
Mawiwi said: "Yes, the three came on Tuesday afternoon accompanied by a security man. They wanted to speak to my assistants Witness Munkuli and David George, but the two said they could only do that in my presence," Mawiwi said yesterday.
"They insisted on getting a separate meeting with the assistants and we drove off. Since then, we haven't heard from them. There have been reports that I was given dismissal letters, but the truth is I have not seen them. As far as I'm concerned, I'm still the team coach."
The City Fathers, runners-up last season, have lost all nine games (cup and league) this season, a run that has incensed a section of the executive and some of the team's fans.
But Mawiwi is still hopeful that his team will come right, starting with today's clash with Triangle, which he has admitted is a must-win match. "We are hoping to get our first win tomorrow [today]. We have been playing well, but very unlucky not to get the points. It's just a matter of time before we start to win matches; we are very much focused and our supporters should not despair, but continue supporting us because I know results will eventually come," Mawiwi said.
City should be fancying themselves against this Triangle side. The Lowveld side are going through their own troubles, although they are not of the same proportions as City's.
In their six league matches this season, Triangle have won one, drawn two, and lost three, including a 5-1 humiliation at home to ZPC Kariba last Sunday.