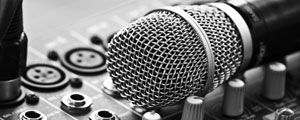 UPCOMING Mutare-based gospel musician James Gondo has released his debut video (DVD) on his latest offing Kurudziro in the scenic Eastern Highlands town.
OWN CORRESPONDENT
The new album, which was released recently has seven tracks and is currently, riding high with songs such as Vaiti Veshoko and Jesu Wangu receiving huge chunks of airplay on the national broadcaster.
The talented 24-year-old Gongo of the Livingstone Testimony Band first introduced himself into the music industry with a moderate seven-track album titled Farirai Mwari, but as he was still learning the ropes he did not opt for video shooting.
With his nine-member band growing in leaps and bounds the soft spoken mucisian has decided otherwise to shoot two videos on the title track Kurudziro and Vimba Najesu.
In an interview with NewsDay recently, Gondo said although financial hardships had stopped him from shooting the entire album he was, however, happy that the album had been received very well by his fans.
"This is our second album and we believe we are growing with each passing year. Most of our songs are receiving fair airplay and it's good for the development of the group," he said. Gondo said he was hopeful that people would certainly enjoy the video which was shot in Vumba and Nyanga.
"Lack of adequate finances stopped us from shooting the entire album as it is quite costly," added the Apostolic Faith Mission churchgoer.