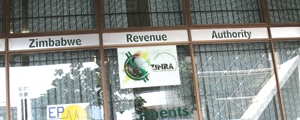 HARARE — Zimbabwe's revenue agency (Zimra) has tightened monitoring of individual remuneration, which has boosted revenue income for the first quarter, according to its first quarter report.
Individual taxes were up 15% to $193,3 million, contributing 23% to overall revenue as the revenue agency exceeded its target by 2% in the first quarter to March 31, earning $834,6 million against the $817,9 million target.
"The performance of the revenue head (individual tax) can be attributed to follow-ups and audits that the authority carried out specifically on remuneration," Zimra commissioner-general Gershom Pasi said in the report.
Value added tax (VAT) from both imports and domestic sales contributed the bulk of the earnings at 25% or $211,6 million.
Revenue from customs duty fell 20% from a year ago to $71,2 million.
Zimra says revenue of $120 million was lost from customs due to "lack of lines of credit . . . which negatively affected local industry's capacity to finance importation of goods".
Excise duty earnings dropped from 7% to $109,8 million due to a reduction in the consumption of beer, tobacco and other excisable goods.
Mining royalties' revenue beat targets by 154% to $79,1 million, boosted by diamond earnings from two auctions held in the quarter. Corporate tax amounted to $104,7 million, carbon tax $8,3 million and capital gains tax $8,4 million.
Revenue from domestic dividends and interest fell 33% to $7 million while taxes from heads such as banking levy, presumptive tax was at $30,5 million. — The Source