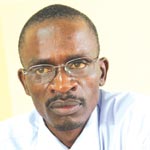 The conflict between humans and wildlife is one of the greatest threats to the survival of endangered species throughout the world.
Viewpoint by Wisdom Mdzungairi
While this conflict is not a new phenomenon, the relationship with lions has been marked by intense competition for as long as humans have walked the earth, dwindling resources and a soaring human population has seen it become an increasing focus of conservation efforts.
Although human-wildlife conflict occur in both rural and urban settings, they are most widely seen in rural areas adjacent to protected areas, where wildlife is abundant and often moves in to nearby land cultivated in to fields or grazing areas.
On Friday, a seven-year–old Grade 1 pupil at Chezhou Primary School in Hwange was mauled to death by a male lion.
According to Zimbabwe Parks and Wildlife Management Authority (Zimparks) spokesperson Caroline Washaya-Moyo, when the incident happened, parks rangers were dispatched to the area and killed the rogue lion.
Information gathered was that the boy who was going to a neighbour's house was intercepted by the lion along the way. The lion attacked the boy before dragging him for some 110 metres from the pathway and left the body under a thick bush while it rested some 100 metres from its kill.
It might be pertinent to point out that this area under chief Bitu borders the vast Hwange National Park — the country's flagship game reserve hosting all the big five, plains game, and many endangered animal species.
This incident happened hardly a week after four lions escaped from the enclosed Lion and Cheetah Park near Harare throwing the whole community into panic. While three others were accounted for within 48 hours, one remained missing until after three days.
When it was finally spotted the parks rangers and police gunned it down for fear it had developed queer tendency that could result in it attacking visitors to the popular tourist site.
What is also telling is the fact that this incident happened some eight months after over 115 elephants succumbed to cyanide poisoning by poachers while a host of other game species also died after drinking poisoned water in the vast Hwange Game Park.
Domestic animals have also died especially in the Tsholotsho community bordering the national park. In fact the effects of the cyanide poisoning are still being felt as some poison was swept into drinking spots during the rainy season as the Environmental Management Authority struggled to detoxicate the poisoned water holes and pan salts within the game park.
These incidents are just, but a few recorded cases across the country in which people or game species have clashed. Notably, the implications for both during such encounters have been immense.
In several cases species most exposed to conflict are more prone to extinction, as a result of high occurrences of injury and death, either accidentally, in road traffic or railway accidents, getting caught in or intentionally, caused by trapping, poisoning or retaliatory huntings, and such extinctions or population changes are shown to have huge impacts on broader ecosystems and biodiversity protection.
Surrounding communities in mainly Hwange and Zambezi Valley are also at risk of exposure to zoonotic diseases, injury or death from wildlife, and can suffer severe economic losses through damage to property, infrastructure and livestock.
So, who is to blame for this lion attack on this innocent young soul?
To what extent can government protect its citizenry from wildlife conflicts?
Wildlife areas have become a conflict zone with each defending its own territory and occasionally making forays into the others.
One would want to look into why there has been an increase in human-animal conflict if it is not the destruction of the environment by mainly people.
Only last week, it was disclosed that over 30 000 hectares of timber plantations in Chimanimani have been destroyed by thousands of villagers who were illegally settled there by politicians during the 2008 election period.
Environment minister, Saviour Kasukuwere admitted during a recent tour of the timber plantations that illegal settlements have had their toll on the commercially viable forests and to wildlife.
"The challenge has been coupled with uncontrolled fires which destroy vast tracts of plantations as settlers try to clear land for agricultural purposes," Kasukuwere said while commissioning Allied Timbers' $1 million Gwindingwe Sawmill Plant.
Allied Timbers chief executive Joseph Kanyekanye, had told Kasukuwere his company has failed to recover its land from the invaders who have strong backing from local top politicians.
But Timber Producers Federation chief executive Johnson Mhungu, felt they could not carry the burden of finding land and relocating the settlers.
The settlers claimed they were resettled by politicians during the run-up to the 2008 elections where they were made to vote for a particular politician.
Apart from living at the suspicious generosity of the politicians, the villagers said they did not have any offer letters.
This indeed is a sensitive matter requiring serious consideration by Kasukuwere as it needs him to find a long lasting solution to save the environment. We doubt if there is any tangible solution yet, but no politician would commit themselves to any answer to the crisis for their careers and good self.
No doubt habitat loss is one of the largest threats to the large carnivore populations everywhere in Zimbabwe. The areas of natural habitat where these animals –lions, cheetahs and many more can safely exist have been reduced dramatically due to acts like the Chimanimani one.
Could it not be possible for government to stop people from extending their dominion over animals by farming in wildlife areas as in the Hwange case? It is true that Kasukuwere is facing a dilemma.
In these "territories" animals need to either fight for their new home or run the "gauntlet" of farmers' traps and guns, back to their former territory. We are therefore uncertain as to how many of the animals will survive in the next few years!