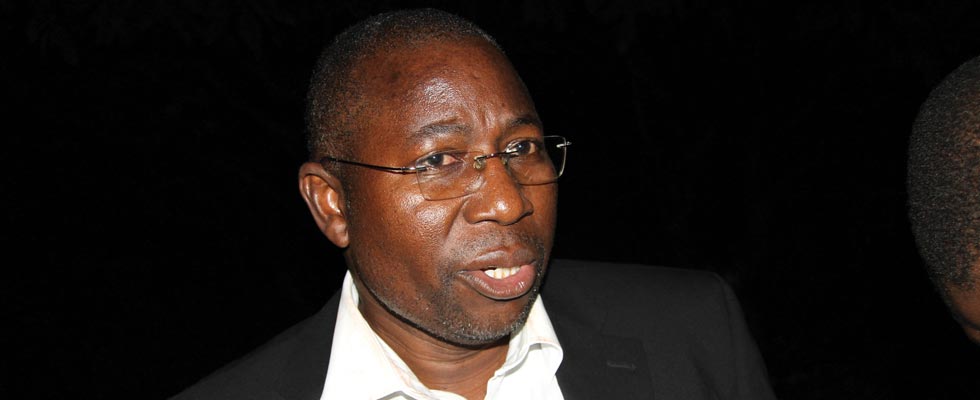 OVER 100 Zanu PF chefs, some of their companies and MDC-T deputy treasurer-general Elton Mangoma grossed billions of dollars from the Reserve Bank of Zimbabwe's (RBZ) farm mechanisation programme between 2005 and 2007, NewsDay has learnt.
BY MOSES MATENGA STAFF REPORTER According to a document seen by NewsDay containing beneficiaries of the programme in Mashonaland East, Mangoma was the only notable MDC-T leader to benefit from the scheme.
Mangoma is currently at the centre of a storm in his opposition party for penning a letter to party leader Morgan Tsvangirai urging him to step down for failing to topple Zanu PF leader President Robert Mugabe and for putting the name of the party into disrepute due to his moral blameworthiness.
Among the Zanu PF bigwigs who benefited from the scheme that was supposed to benefit the poor masses who got land under the land reform programme are the late former Agriculture minister Kumbirai Kangai, Higher and Tertiary Education, Science and Technology Development minister Olivia Muchena, Zanu PF senior official in Harare province Noah Mangondo and ex-Chitungwiza executive mayor Joseph Macheka.
Chikomba East Zanu PF MP Edgar Mbwembwe and the late Harare governor David Karimanzira are among the beneficiaries.
Last month, the Parliamentary Portfolio Committee on Public Accounts ordered the Ministry of Agriculture, Mechanisation and Irrigation Development to disclose names of people — most of them suspected to be bigwigs — that benefited from government's Farm Mechanisation Input Scheme and Operation Maguta.
The committee expressed disappointment after the ministry's finance director Kudakwashe Zata failed to answer questions pertaining to an outstanding $3,7 million that was shown in a 2011 audit report by the Comptroller and Auditor-General under the item of other capital liabilities on parastatals.
Documents showed Karimanzira received ZW$5,9 billion from RBZ for irrigation equipment for his farm in Goromonzi in December 2007 while Justice Paddington Garwe got ZW$3,5 million in June 2006.
Macheka, father of Tsvangirai's estranged wife, Elizabeth, received $7,8 million for his Goromonzi Farm while Sithembile Makamba got ZW$178 million for her Dakata Estates in Goromonzi.
The Zanu PF government introduced the farm mechanisation programme to benefit the masses, but was marred in controversy as it ended up benefiting those with close links to the system.
In 2013, former RBZ governor Gideon Gono refused to disclose the names of the beneficiaries of the farm implements to parliament when he appeared before the agriculture portfolio committee.
He only gave the total value of the items as $200 million that was allocated between 2006 and 2007.