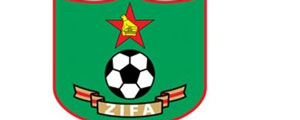 TWO regions are set to battle it out in the Zifa regional elections scheduled for this weekend with Piraishe Mabhena taking on Stanley Mago for the right to lead the Eastern Region.
TAWANDA TAFIRENYIKA
In the Southern Region, former chairperson Mussa Mandaza is seeking another mandate to run the regional league and will fight it out against Mandla Moyo. There are no contestants in the Northern and Central regions with incumbent chair Willard Manyengavana and Felton Kamambo being elected unopposed respectively.
Moyo believes he still has a lot to offer to football in particular the issue of sponsorship. He also said he would ensure the development and nurturing of talent in the region so that Premier Soccer League clubs from the region would not go all the way to Harare and other regions in search for talent. In the Eastern Region, Mabhena, a former Hippo Valley Football club chairman, has released an impressive election manifesto which puts emphasis on generating value for all football stakeholders and an accountable leadership.
Mabhena also says he would also establish Zifa Eastern Region offices in Masvingo and will also target training of all key players in local football — players, coaches, team executives, sponsors and provincial and regional leadership. Statement on Intent To unify the Eastern Region through football development by; Establishing a well organised football community Maintaining a competitive league Overseeing an accountable leadership Generating value for all our stakeholders Signature Projects Establishment of ZIFA Eastern Region Offices in Masvingo. Other Targets Training of ALL key players in our football i.e. Players, Coaches, Team Executives, Sponsors, Provincial & Regional Leadership. Attract sponsorship for the Eastern Region Division 1 league. Retain the sponsorship of the Sylvia Dube Memorial Trophy. Attract sponsorship of a season opener cup competition for all PSL teams in the Eastern Region and Division 1 top finishers. Assist sponsors and clubs to develop their stadia into first class facilities.
Football Management Experience 2012 to Date, Board Member Marketing, Zifa Eastern Region 2008 to 2012, Club Chairman, Hippo Valley FC 2007 to 2008, Club Vice Chairman, Hippo Valley FC 2005 to 2007, Committee Member, Hippo Valley FC
Full list of candidates: Eastern Region: Stanley Mago, Piraishe Mabhena (chairman), Cyril Mukwewa (vice-chairman), Wisdom Simba, Davison Muchena, Farai Rutsvara (board members
Southern Region: Mandlenkosi Moyo, Musa Mandaza (chairman), Tawanda Ruzive, Gaylord Madhunguza (vice-chairman), Jabulani Chinyangarara, Tumediso Ndlovu, Sydney Madzvimbo, Bryton Malandule, Patrick Malunga, Khumbulani Malunga, Khumbulani Mbano (board members).
Northern Region: Willard Manyengavana (chairman), vice-chairman Martin Kweza, board members Stanslous Nyachowe, Sweeney Mushonga, Robert Mamvura and John Remba. Central Region: Felton Kamambo (chairman), Patrick Hill (vice-chairman), Thomas Marambanyika, James Marima, Charlton Moyo, Stanley Chapeta (board members).