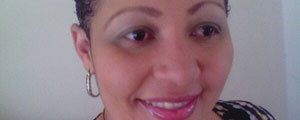 THE manager of a newly opened top club, Big Apple, located at the corner of Mbuya Nehanda and Nelson Mandela Avenue Winnie Vonlillienfeld will be hosting a birthday bash today.
OWN CORRESPONDENT
Speaking to NewsDay, Vonlillienfeld promised a glitzy and glamorous event adding that all those who will attend the celebrations shall not experience the pushing and shoving by revellers.
"This moment really comes once every year so I want to thank God for the gift of life he gave me. I have been growing steadily, but I am now grown up in every aspect," said Vonlillienfeld.
"As usual, we have tight security to take care of the cars outside while inside we will have bouncers to make sure our patrons are always safe," she said.
Blue Virgins will entertain revellers while on the turntables will be DJ Storm, DJ Blaze,DJ Ohmz and DJ Sweeto.
Meanwhile, the club's entertainment manager DJ Ohmz (born Lazzie Munetsi) said the club would be offering different kinds of entertainment, something unique and fresh.
"Soon we will be hosting lap dances and pole dancing from girls who will be on rotation coming in from different countries," said DJ Ohmz.
The club was supposed to have officially opened on February 2, but will now formally open on Valentine's Day (February 14) with performances by Jah Prayzah, Jean Masters and Blue Virgins dancing queens.