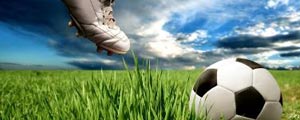 PREMIER Soccer League returnees Bantu Rovers are set to unveil a new head coach following their merger with Plumtree Chiefs with former Chicken Inn head coach Mandla "Lulu" Mpofu the frontrunner for the hot seat.
FORTUNE MBELE
Bantu Rovers and Plumtree Chiefs yesterday officially announced their marriage at Tshintsha Guluva's head office in North End, Bulawayo, with officials from both sides saying the new technical structures of the two teams would be announced in due course.
Chiefs secretary Dumisani Sibanda and Bantu Rovers general manager Wilbert Sibanda concurred that the subject of the technical team was still a house-keeping issue, but whoever would head the technical team would have to make a choice of players that would feature in the PSL team.
Bantu Rovers' name will be used in the PSL while Plumtree Chiefs will revert to the Zifa Division One League, where they will use the Tshintsha Guluva slot.
"The players have been brought together and the technical team will choose who will play in the Premiership and who will play in Division One. We still have a few loose ends to tie. These are still house-keeping issues. The issue of the technical team is a story for another day. We will have structures that comply with club licensing," Wilbert said.
In the Bantu Rovers technical structures, Methembe Ndlovu, the club's director, was this year going to sit on the bench in Division One, assisted by Lulu while Wonder Mpofu was to be the goalkeepers' coach.
Thulani Sibanda, who took Plumtree Chiefs (then Bulawayo Chiefs) to the PSL, is likely to remain with the developmental side.
Both the Bantu Rovers and Chiefs officials also said the top flight outfit, under the name Bantu Rovers, will use Luveve Stadium while Chiefs will use Dingumuzi Stadium in Plumtree as they did not want to short-change their fans in the border town.
Luveve Stadium will now be host to three teams as Chicken Inn and How Mine also use the same facility.
Tshintsha Guluva paid $40 000, which is the value of the merger, and it emerged that Plumtree Chiefs approached Bantu Rovers for the fusion of the two teams as they felt they could not sustain themselves in the PSL.
"There was no selling of the franchise. It was a merger and the documents presented to the Zifa and the PSL talk about the merger. But for the purposes of brands and sponsorship, we thought it was wise to use the Bantu Rovers name," Dumisani said.
"A closer look at the prevailing economic situation in the country and the sustainability of these projects have forced us to go this route as we look at the way that has made a number of clubs go down.
"Chiefs approached Bantu Rovers as we were in a tight corner and we said you guys have been there before. I cannot say that we ran broke, but in business there is what is called shocks."