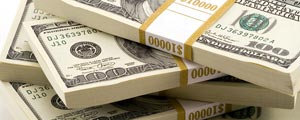 THE African Development Bank (AfDB) has given Zimbabwe a $53 million grant to upgrade its power grid and water supply after years of neglect under President Robert Mugabe's more than three-decade rule.
Reuters
Zimbabwe has not received balance of payment support from lenders such as the International Monetary Fund and the World Bank since 1999 and desperately needs funding to overhaul its power supply and roads, and end water shortages.
Mateus Magala, who signed the grant agreement on behalf of AfDB, said the bank was leading efforts to normalise ties between Harare and Western donors and clear its external debt of nearly $10 billion.
Zimbabwe produces about 1 200 MW of electricity against a peak demand of 2 200 MW and some residents in urban areas have not had water for more than five years.
Although Harare is not eligible for new funding, the IMF this month approved a six-month extension of a monitoring program aimed at allowing it to clear billions of dollars of debt arrears.
Related Topics