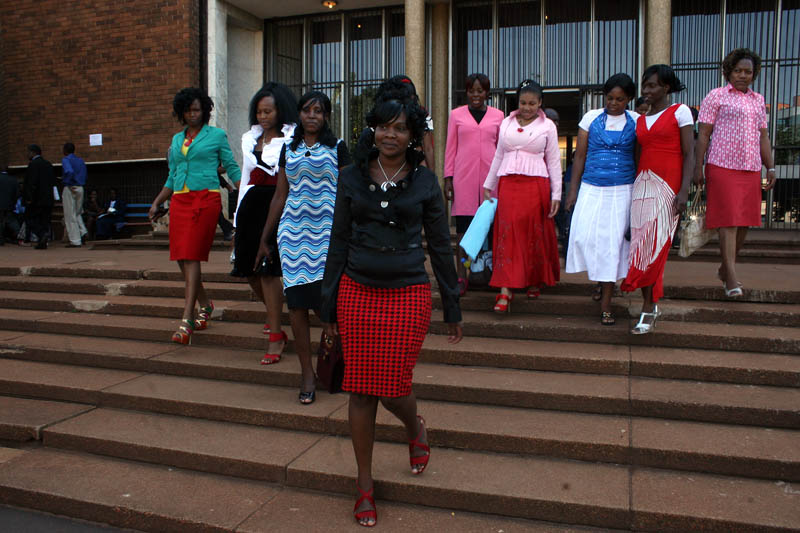 SUSPECTED rapist church leader Robert Martin Gumbura, whose trial on nine rape counts involving six members of his RMG End Time Message Church caused a media frenzy late last year, will know his fate tomorrow.
STAFF REPORTER
Harare regional magistrate Hosea Mujaya is expected to deliver judgment to the matter after over a month-long trial.
Throughout the trial at which nearly a dozen witnesses testified, among them his alleged victims, Gumbura denied the rape charges insisting that the sex he had with the complainants was consentual.
He claimed his detractors who included former members of his RMG End Time Message Church concocted the rape charges to soil his image and destroy his church.
A self-confessed polygamist with 11 wives and 31 children, Gumbura told the court that as a man with multiple partners, he had resorted to using sex-enhancing drugs to satisfy his wives.
He also said he was aiming at having 100 children.
When public prosecutor Jonathan Murombedzi labelled him a "tyrant" and took him to task over why he barred his family from watching secular television programmes, Gumbura claimed that he did so to protect them from exposure to "worldly programmes".
"You were a tyrant in that church. You used force, threats and intimidation to coerce your congregants into submission and the tapes (of church service recordings viewed in court) simply demonstrate how ruthless you were," Murombedzi said.
The court heard that Gumbura asked minors from his church to work at his farm in Chinhoyi, while he also forced the most beautiful girls to have sex with him in exchange for school fees.
Gumbura, who admitted that he was yet to pay lobola for four of his wives, said his policy was to pay the bride price after the women had conceived.
He said it was not his problem that after sleeping with several women, he dumped them on other men.
He further told the court that the security at his home — which was allegedly used to keep his victims under lock and key — was only put in place for his safety after he decided to contest for the Mabvuku/Tafara House of Assembly seat on a Zanu PF ticket.
He admitted he was unhappy that some people had died after he pronounced a curse on them, adding that it had also "dawned on me that I could be mistaken by committing people into the hands of the devil".