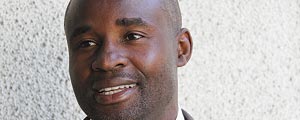 GIANT platinum miner Zimplats has its back at accusations that it reneged on its pledge to bankroll the Mhondoro-Ngezi Community Share Ownership Scheme saying it had already released $7,5 million.
By Own Correspondent
Zanu PF Mashonaland West Provincial chairperson Temba Mliswa last week took a swipe at Zimplats during the party's 14th People's Conference accusing it of releasing only $400 000 out of a pledged $10 million.
However, Zimplats corporate affairs manager Busi Chindove at the weekend said the accusations were incorrect.
"The correct position is that Zimplats did not renege on its pledge of $10 million. So far we have released $7,5 million and the Community Share Ownership Scheme chairman Chief Zvimba can testify to that," said Chindove.
Chindove, who is out of the country, said she doesn't know why the politicians are peddling wrong information.
Zvimba District Administrator Andrew Tizora who is a committee member of the share ownership scheme said the media should get facts and figures from the "right people not politicians".
"The statement of $400 000 was done without following the due process and was not verified with the people concerned unfortunately. I'm not the right person to be commenting on the actual figure please get the proper figure, from the chairman of the trust," said Tizora
Last week Zanu PF politicians accused mining companies of not complying with Zimbabwe's indigenisation laws that demand 51-49% ownership in favour of locals and for failing to own their pledges.
Welcoming delegates at the Zanu PF conference Mliswa said: "This province has abundant mineral resources, but we have companies that are not fulfilling their pledges and meeting their 51—49 threshold. We will not tolerate a situation where companies give us only 10% and fail to fulfil their pledges under the Community Share Ownership Scheme."
Under the country's indigenisation regulations foreign-owned companies are required to establish Community Share Ownership Schemes.