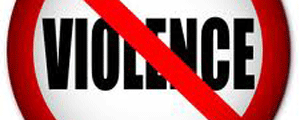 ZIMBABWE is losing close to $2 billion annually in gender-related costs, a recent study by women's lobby groups has shown.
BY VENERANDA LANGA
Musasa Women's Project programme officer Vimbai Njovana told stakeholders at a Zimbabwe Women Resource Centre Network (ZWRCN) – facilitated workshop in Harare on Wednesday that most of the costs had to do with legal and medical fees and loss of production as the perpetrators and victims would be nursing injuries and attending court hearings.
"The study uncovered two different types of costs of GBV (gender-based violence): Direct costs which were expenses borne by the survivors in terms of legal fees, medical fees, transport costs and other costs; and indirect or multiplier costs which are hidden costs," Njovana said.
"The survivor, family, community and nation incur several costs including loss of productivity, and disruption of education for young victims."
Njovana said according to the study, the cost of GBV for rural women was estimated at $200 while for the urban women it was $4 000.
Speaking at the same event, ZWRCN executive director Pamela Mhlanga said government needed to allocate resources towards meeting gender and women empowerment issues.
Facilitator Joyce Letitia Kazembe said it was now time to put words into action because there had been too many workshops and conferences on gender-based violence yet no action had been taken to curb the malpractice.
"We need to arrest the issue by acting and not just talking," Kazembe said.
Anti-Domestic Violence Council coordinator Magdalene Chavhunduka said they were facing serious financial constraints and failed to monitor or enforce the Domestic Violence Act.
"In 2012 the Ministry of Gender got 0,05% of the proposed budget, in 2010 we got 0,02% and in 2011 we got 0,01%," she said.
She said they had been relying on development partners to bankroll their programmes.
Women's Affairs, Gender and Community Development ministry policy director Stephen Nyaruwata said the $2 billion costs incurred through GBV stifled productivity in the nation and admitted that the ministry was grossly underfunded.