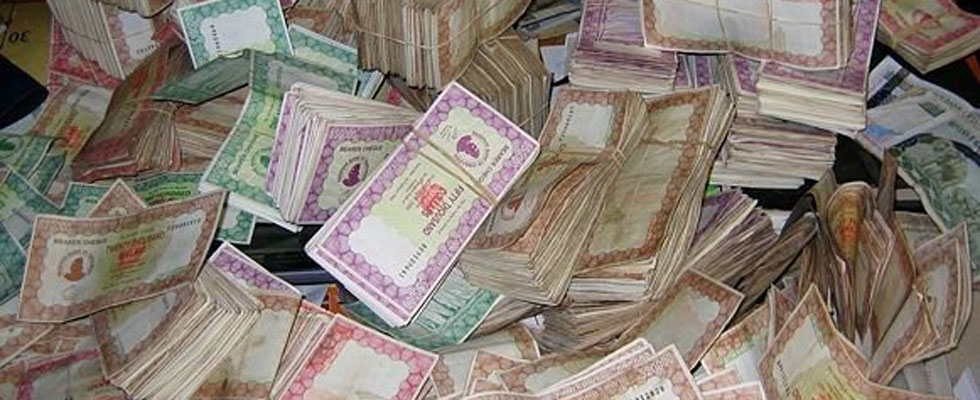 FINANCE and Economic Development minister Patrick Chinamasa will present the long-awaited 2014 National Budget on December 19.
BY POLITICAL EDITOR
The budget is traditionally presented at the end of November.
"The Hon. Minister of Finance and Economic Development Patrick Chinamasa advises that he will present the 2014 National Budget in the House of Assembly and Senate, on Thursday December 19 2013," Finance secretary Willard Manungo said in a statement yesterday.
The Budget announcement comes as the acting Reserve Bank of Zimbabwe governor Charity Dhliwayo said the central bank had no plans to re-introduce the Zimdollar.
"As monetary authorities, the Reserve Bank confirms the pronouncements made by the Honourable Minister of Finance and Economic Development on several occasions regarding the continued use of the multicurrency system," she said. "As monetary authorities, we wish to assure the business community and members of the public that there are no plans to reintroduce the Zimbabwean dollar in the near future."
Chinamasa presents the budget at a time the country is facing a myriad of economic challenges, among them a biting liquidity crisis and an acute shortage of water and electricity.
Finance deputy minister Samuel Undenge had earlier defended the delay, saying the Constitution gave them up until January 31, 2014 to present the Budget. Addressing a Press conference at the presentation of the 2012 population census in Harare, Undenge said the nation had to bear with them as they came into office late and needed time to analyse national resources at their disposal.
"As a ministry, we will abide by the Constitution and ensure we will present the budget in tandem with it (Constitution) as it instructs that we do so by January 31. Let's be realistic, traditionally consultations used to be done between June and July. You do not enter office and present a national budget the following day. We need to analyse the resources we have first," he said.
Undenge also promised that civil servants who have not yet been paid their annual bonuses would receive them. He, however, declined to give dates when the funds would be released.
"Yes, they are going to be paid. They (civil servants) are in the process of being paid," he said.
Teachers' unions last week wrote to Public Service minister Nicholas Goche demanding clarity on the payment of bonuses. A meeting between the unions and the ministry scheduled for yesterday to discuss the issue was postponed to today. Uniformed forces received their bonuses together with their November salaries, triggering fears of preferential treatment by government.
The census national report revealed that Zimbabwe has a population of 13 061 238 comprising of 6 280 538 males and 6 780 700 females. The distribution pattern cites Harare as the province with the highest number of people — 2 123 132 and Bulawayo, with 653 337 inhabitants, being the least populated.