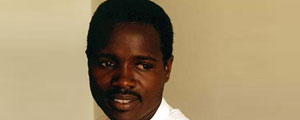 Pamuzinda Highway Escape Alick Macheso, Leonard Zhakata, Progress Chipfumo and Peter Moyo perform at the reopening of Pamuzinda Highway Escape tonight. The venue has been taken over by Jazz 105 proprietor Josh Hozheri who has been renovating the place.
ENTERTAINMENT REPORTER
Harare Gardens
On Sunday, Macheso returns to Harare Gardens for a family show. This time he shares the stage with Jah Prayzah, Peter Moyo and Tyson Chimbetu.
Book Café
Mbira maestros Nyamasvisva and Mawungira eNharira take their act to Book Café tonight. They are supported by Vibe Culture.
New Life Nite Club
Jah Prayzah returns to Budiriro for a show at New Life Nite Club tomorrow. He will be supported by songstress Jean Masters.
7 Arts Theatre
South African Zahara performs alongside Tuku and Tariro neGitare at 7 Arts Theatre at a show that will also serve as her local launch for her second album Phendula.
Mutomba Nite Club
Mutomba Nite Club in Glen Norah will host a dance group galore with Fresh Crew performing at the venue tonight. Tomorrow Fenerbahçe takes over before various DJs clash at the same venue on Sunday.
Misty's — Newlands
Jazz guitarist Louis Mhlanga will tomorrow and on Sunday evening perform at Misty's as part of their festive season programme.
Party Bus to Vic Falls
Vayeni Travel Company will today have a party bus leaving Harare for Victoria Falls. The bus will stop over in Bulawayo before proceeding to the resort town early tomorrow morning. Passengers will be engaged in different activities like boat cruises before returning to Harare on Sunday.
Jongwe Tavern, Chinhoyi
Jah Prayzah travels to Mashonaland West for a show at Jongwe Tavern tonight. He will be supported by Talking Guitars.
Pakare Paye Arts Centre, Norton
Raunchy dancer Beverly Sibanda will be at Pakare Paye in Norton today performing alongside Tsvete.
Forest Hill, Vhumba
Norton-based Tsvete travels to Vhumba for a show at Forest Hills tomorrow.
Club Oasis, Mutare
Beverly Sibanda travels to Mutare for a performance alongside Jusa Mupostori tomorrow.
Leisure Centre, Bonda
Sulumani Chimbetu performs at Leisure Centre in Bonda tomorrow. He crosses the country to Beitbridge for a show at Terry Hall on Sunday.
Gunners Night Club,Mastones Highfield
BodySlam Entertainment hosts UK based DJ and music promoter King Alfred on Sunday in a bash that will be filled with fireworks as Alfred will be taking turns to spin the wheels with some of the local finest dancehall DJs.