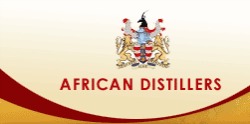 AFRICAN Distillers (Afdis) yesterday approved a $5 million rights offer after the company announced plans to commission a new cider manufacturing plant next year as it seeks to grow domestic and regional market share.
By Bernard Mpofu
In an interview with NewsDay on the sidelines of the company's extraordinary general meeting where shareholders approved the capital-raising initiative, Afdis chairman Joe Mutizwa said fresh capital was expected to improve operational efficiencies.
The rights offer shares are expected to be listed on the Zimbabwe Stock Exchange from January 20 2013. A rights offer is an offer to existing holders of securities to subscribe for or purchase further securities in proportion to their holdings made by means of the issue of a renounceable letter or other negotiable documents which may be traded (as either fully paid or nil paid rights) for a period before payment for the securities is due.
"All the resolutions were passed without objection, which means that the company is now in a position to expand operations particularly to localise the production of ciders. We have capitalised the company so that we can ramp up production. Obviously this is effective to make the product more available and the cost must lower," Mutizwa said.
Afdis marketing, sales and distribution director Albert Chitapi said the company was currently importing two million litres of ciders (Savanna and Hunters) annually and the coming-in of the new plant could increase the production ready-to-drink alcoholic beverages to 6,5 million litres. Currently the firm is producing spirit coolers—Sting and Espirit.
Out of these volumes, the company sees half of this being consumed in Mozambique, Zambia and Malawi.
The company currently has six depots at Bulawayo, Harare, Kwekwe, Masvingo, Mutare and Victoria Falls.
The company, according to a circular to shareholders, has over the years been importing and distributing cider products from South Africa.
An increase in duties on imported products, the company said, resulted in margins and sales volumes on these products had been declining.
Demand for ciders, however, slowed down towards the last half of the year due to the 25% surtax levied on the products last December.
Afdis Limited after-tax profit for the six months to June declined to $808 767 from $1,1 million recorded during the same period last year due to rising costs.
Earnings per share decreased to 0,85 cents from 1,2 cents. Despite achieving growth in revenue, administrative costs rose to $1,2 million from $900 000 while distribution and other operating costs also increased. Revenue was up 16% to $22 million from $19,5 million.
The sales volume grew by 18%. Revenue growth, the company said, was lower than volume growth due to the unfavourable mix from imported products whose growth was largely constrained by two increases in customs duties during the year. Operating income, according to the company, grew by 43% to $1,66 million from $1,16 million leveraging on improved efficiencies and cost control.