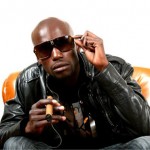 Savannah Trust has been urged to take their outreach programmes to far-lying areas. This was said by Lovemore Mwashanja, a member of the Zanu PF commisariat in Gutu, during a road show held at Mpandawana last weekend.
Silence Charumbira,Entertainment Reporter
The outreach that ran under the theme Know Your Constitution Know Your Rights was Savannah Trust's second programme to be held in Gutu after previous editions had been held in Highfield and Mabvuku respectively.
Mwashanja hailed the initiative, but said it needed to be decentralised and it was important for them to take their engagement to other levels.
"With the Constitution there is a lot that needs to be done in as far as giving feedback to the people whose views are in that document," he said.
"You will realise that Mpandawana is just one of six constituencies and there are people as far as Bhasera, Chitsa, Mawungwa and Chatsworth that will not get a word of what happened here."
He added that the government should make sure that it provides copies of the Constitution in vernacular for the purpose of the elderly and the illiterate who risked breaking the law or being oppressed because of lack of knowledge on the country's laws.
During the event there was a scramble for copies of the Constitution by a number of people who had not received it since it was passed into law.
The hundreds of audiences gathered at the growth point were entertained by various artistes including Madiz, Jiggaz and Spiderman and also the Explosion Dance Group.
Jiggaz and Spiderman received a massive response as they are not new in Gutu and although Madiz also did well, he was, however, dealt a blow due to the use of backtracks.
Various locals also called for the engagement of Gutu-based artistes as a way of empowering them.