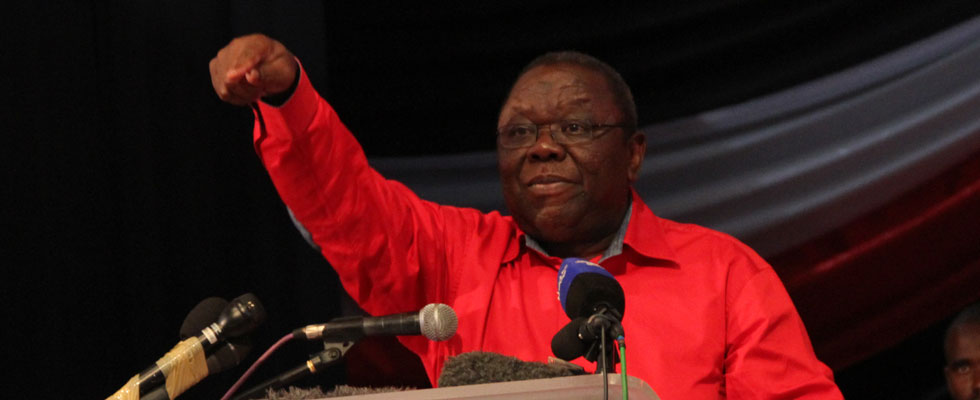 Ex-PM insists on fresh elections
MDC-T leader and former Prime Minister Morgan Tsvangirai yesterday made sensational claims alleging that the Zimbabwe Electoral Commission (Zec) had lost possession of the July 31 elections material which he said had been seized and destroyed by State functionaries.
JOHN NYASHANU,POLITICAL EDITOR
Presenting his end of year message at Harvest House in Harare, Tsvangirai said:"I now have impeccable information that most of the election material used on July 31 has been destroyed to cover up the grand theft and can no longer be availed," said the MDC-T leader who trailed Mugabe by a wide margin while his party lost its majority in Parliament.
"Added to that, Zec currently is not in possession of the voters' roll, ballot boxes and any other relevant material used in July as all such material is with the military and the intelligence structures used to rig the election.
"We will be embarking on a global advocacy campaign to the AU (African Union), Sadc (Southern African Development Corporation) and the international community on the need for the reversal of the fraudulent result of 2013.
"In short, the sustainable way forward is another election that will guarantee a return to legitimacy and a return to confidence which has led to the current crisis in the country," he said.
Contacted for comment, Zec deputy chairperson Joyce Kazembe refuted Tsvangirai's allegations.
"It's an allegation that I have never heard. When, where and why the seizures could have taken place I do not know. If anything, we have just filed at the Nomination Court for three wards for elections to be conducted in January," Kazembe said.