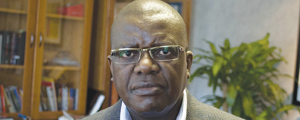 ALPHA Media Holdings Chairman Trevor Ncube addressed delegates at a media consultative forum hosted by the Zimbabwe National Army on Thursday in Harare under the theme Media: A Vehicle for the Promotion of the National Interest.
Below is the full address.
The media shapes our lives in far more significant ways than we often care to admit. Especially now when technology has made it possible for everyone with a smartphone to become a publisher via the social media platforms.
This is a time of tremendous change for all of us who own or consume media, and we need to deepen our grasp of how the media works and also how rapidly it is changing every single day.
I sometimes think the role of the media has not gained enough attention from Africa's leaders and decision makers. Many African leaders tend to view the media, particularly the private media, as if it is an enemy of the State. Media is a partner in the development of Zimbabwe and Africa as a whole and not an enemy.
I say this because in my view, where once there was the Cold War, now there is a world in which there are those who tell their own stories and those whose stories are told for them. It is not by accident that the most influential societies are those which own and operate truly sophisticated media machinery. CNN has done well in telling the American story, Al Jazeera has already changed perceptions of the Gulf Area and CCTV is already an indicator of China's global intent.
In fact there is strong evidence that societies with a vibrant Press where people have the freedom to express themselves tend to be prosperous. I believe a free Press is critical in creating a market place of ideas that drive competition and private enterprise.
I was pleased to see your very direct acknowledgement of the connection between national security issues and how these are portrayed in the media. It is important for Zimbabwe to have a professional and modern army that is founded on rigorous military training as well as the defence of the Zimbabwean Constitution.
But such an army will only come from a very clear commitment to the practices that promote professionalism. The national army is a national institution that belongs to all Zimbabweans, not a political party or a group of individuals.
There is no doubt that an understanding and mastery of media is an essential component not just of the military, but the global diplomacy machinery. We have seen how media strategies have been an integral part of such security campaigns as the United States' War On Terror.
The population have not just listened to generals from the US army, or directors from the FBI or operatives from the CIA, but they have turned to their trusted columnists and editors. This signals the important role that the media have to play in creating a larger and perhaps more credible narrative.
The same is true of private enterprise which knows that no matter how deep its pockets are, it can never enjoy the reach, indeed the credibility of the wider public and private media. So companies as rich and global as Coca-Cola know only too well that they have to be present everywhere that they hope to stay top of mind. If they withdraw from a specific community or market, their competitors will pounce and dislodge them.
In Africa we have always known that what makes us human is our interconnectedness. The concept of UBUNTU is one that has the potential, not just in our private relations, but also in our institutional relations, to value and prioritise what binds us together. At a time when we find ourselves too often focusing on what separates us, it is important to remind ourselves that as a nation we can only have one common destiny.
The flag is one of those symbols of our unity, as it is there for all Zimbabweans. But without the rule of law that clearly demonstrates that everyone is equal before the law, the flag remains a hollow symbol. If there is anything that is in the national interest, it is that the law is applied without fear or FAVOUR because only in this way is the law respected.
This remains an urgent issue and one that will signal our coming of age as a democracy. This will obviously fundamentally change how media report issues of the law as the perception that the law favours the powerful will be contradicted by what happens in the courts.
Ours is the world in which perception is everything, and the media plays a very real part in how policies and practices are interpreted and conveyed to the rest of the world. Which brings me to the concept of the national interest.
I will be the first to admit that there are few, if any, countries in the world that have successfully defined what we mean when we say national interest.
But this is also a term that has been widely abused by politicians.
Very often what is in their interests becomes conflated with the national interest. As reporters and media practitioners, our role is to bring a coldly analytical eye and let the facts reveal beyond the claims of slogans such as national interest.
In any case the media is an appropriate platform for what is in the national interest. My own suspicion is that the public will come up with a definition that suggests that the national interest occurs when we are patriotic to the nation, and not just the government.
The editorial policies of the newspapers I own are based on reporting fairly and accurately.
This means that even when it makes the powerful uncomfortable, we will still report the story. Our group has fine journalists that insist on reporting things as they are and not as the powerful wish to see them reported.
One of the things I would like to talk about this morning because it is important is how we tell the story of our liberation. There is a regrettable tendency to sideline others and appropriate the story of how Zimbabwe was liberated. But the truth of the matter is that many Zimbabweans contributed to our liberation.
It took decades of individual and community struggle for us to achieve our freedom. They knew that it would not be easy to win freedom, that it was going to take years. But they accepted the responsibility and they told themselves that until it was done, they would not give up. It has often struck me that our freedom fighters should be the first ones to appreciate the iniquity of a biased Press because when they waged war against Smith, the Press was against them. Those of us in the media who also understand our history know that those who played a role in our liberation are truly admirable, even heroic. Their stories of individual and group heroism will forever be cherished by generations to come. But our role in the media is to go beyond the obvious and to look deeper into issues. So when we hear that the Army will not support anyone without liberation war credentials, it is something that we cannot just ignore and accept. Because it is deeply flawed and also unconstitutional. We would be failing Zimbabwe in our duty to report fearlessly if we did not call the Army out for this unconstitutional pledge to serve only war veterans. Perhaps the most urgent challenge facing Zimbabwe is to build institutions that are founded on solid policies and laws and not there to serve personality cults, no matter how powerful. If the Western media have spent a great deal of time reporting on the cult of personality and the role of the strong man in Africa's narrative, that is because this has been the case. Each of our institutions have to ask how far they have subverted their mandate in the service of a personality cult. As the media reports what it hears or sees, it is important for the Defence Force to consider how its practices influence this reporting. Sadly those of us in the media are often surprised at how much time institutions spend fretting about HOW we report, rather than WHAT they do. The army is a cornerstone of any modern democracy and its founding blocks invariably determine the scope of its success. Before I finish my talk with you this morning, let me say that I am encouraged that Zimbabweans are reaching out beyond the comfort of their own institutions. It already bodes well for the future if the Defence Force can and does invite even those voices that publicly disagree with it. I have been on record as saying that Zimbabwe's future is going to be determined now, not just during the elections that take place every five years. Yes, elections will always be important and robust, but afterwards we have to attend to the crucial business of shaping the country that we want our children to inherit. I think that our forefathers had a wisdom that transcended their world. Through UBUNTU, they understood that no one person or group of people can prosper on their own. Similarly, the fate of Zimbabwe is intricately tied up with its key institutions and it is important for all of us to encourage these institutions to help deepen and strengthen our constitutional democracy. And that is why I am confident that there is one area in which all Zimbabweans will agree that it is in the national interest that we enhance the constitutionality in all that we do. This is the only way we can honour those that fought and fell for our freedom. It is our loyalty to the Constitution that must be defended, and not individuals. So I leave you with these words: When we pledge our allegiance to the Constitution, when we raise our flag and sing the national anthem, it is our way of renewing our vows to be loyal to the republic and to find ways of working together, peacefully and productively. Millions of Zimbabwean men and women are ready to work together to forge a nation founded on hard work and loyalty to the Constitution so that together they may say they are a living embodiment of the national interest.