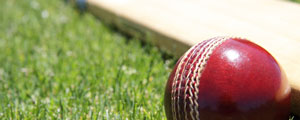 ZIMBABWE'S domestic cricket season was plunged into turmoil after national team players boycotted yesterday's matches while Mountaineers players and senior players from Mashonaland Eagles refused to take the field for a Pro50 game in Mutare.
DANIEL NHAKANISO
The match in Mutare was awarded to Mash Eagles on a walkover after the Harare-based franchise travelled to Mutare with a depleted side missing its senior players.
The other Pro50 match between Mid-West Rhinos and Southern Rocks took place, although only two national team players Tinashe Panyangara and Richmond Mutumbami took to the field for Rocks.
Rhinos' national team players Brendan Taylor, Vusi Sibanda and Malcolm Waller were, however, not a part of the playing XI for the Kwekwe-based franchise.
Players who spoke to NewsDay Sport said they had extended their deadline to Monday (today) and had informed Zimbabwe Cricket if they were not paid their dues today they would not take part in the Logan Cup matches scheduled to start tomorrow.
"Players on national contract have not received salaries for the last four months, including match fees for the Pakistan series while dues to players on domestic contracts had been delayed by two months. The players have stated that unless monies appear in their accounts tomorrow (today), the Logan Cup match scheduled to start tomorrow will also not go ahead," one of the players said.
The latest fallout could result in yet another massive player exodus as players seek better playing conditions.
In August fast bowler Kyle Jarvis retired from international cricket and stated that he would not return to play cricket in Zimbabwe after another stand-off with the board over payment issues. Other players such as Craig Ervine, Stuart Matsikenyeri, Greg Lamb and Graeme Cremer have also called time on their promising international careers as the local game's financial crisis continues to take a toll on the players.