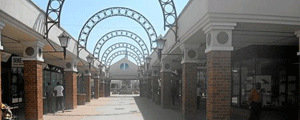 A Zanu PF senator has urged government to set up a university in Chitungwiza to boost the town's status.
SENIOR PARLIAMENTARY REPORTER
Harare Metropolitan Senator Tsitsi Jadagu who herself hails from Chitungwiza presented her proposal on Tuesday while contributing to debate on the Presidential speech in Senate.
She said the development of Chitungwiza was imperative as it was one of the largest urban centres boasting of a huge human resource pool and an equally big market for investors.
"Madam President, we look forward to a day when we will have a University of Chitungwiza," Jadagu said.
"The main problem is that most investment benefits for Chitungwiza accrue to Harare because the majority of the working population is employed in the capital and naturally conduct their businesses there." Jadagu said development of Chitungwiza was also being hampered by traffic jams along the sole highway linking the dormitory town with Chitungwiza.
"Some years ago there were serious discussions regarding the construction of a railway line. It is my earnest proposal that these plans be pursued steadfastly to ease the Chitungwiza transport woes."
She also appealed to the central government to assist the local authority to rehabilitate the town's water and sewer reticulation systems to curb disease outbreaks and lure investors.