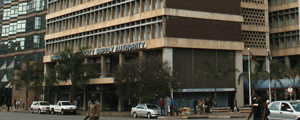 ELECTRICITY users should brace for tough times as the national power utility Zimbabwe Electricity Transmission and Distribution Company (ZETDC) plans to hike tariffs barely three months after it slashed debts for domestic consumers and farmers.
STAFF REPORTER
The power company yesterday announced that it had applied to the country's energy regulator Zimbabwe Energy Regulatory Authority seeking to review its tariffs next year in a bid to boost revenue and improve operational efficiencies.
The development is likely to further pile pressure on consumers already bearing the brunt of an underperforming economy.
"The Zimbabwe Electricity Transmission and Distribution Company has applied to the Zimbabwe Energy Regulatory Authority for a review of the electricity tariff applicable to its customers in 2014 in terms of the provisions of section 53(1) of the Electricity Act (Chapter 13:19)," reads part of the notice.
"This application is seeking a review of the tariff to an average of 11,48c/KWh from the current 9,86c/KWh. This adjustment has been applied using the approved rate of return methodology. This tariff application is based on a revenue requirement $986 362 044 for 2014."
ZETDC said it planned to raise additional funds to meet operational and maintenance costs and hedge against increased cost of electricity purchases. The electricity distribution company also hopes to improve service delivery, power supply security, infrastructure maintenance and availability and value for money.
Zimbabwe is currently struggling to meet its energy requirements due to limited investment in the capital-intensive sector. Authorities say power shortages may ease in 2017 after government has completed several power generation projects on the cards. As of yesterday morning, local power generation stood at 1 104 megawatts (MW) against a peak demand of 2 200MW.
According to a power generation analysis report provided by Zimbabwe Power Company, Unit 1 at Hwange Power Station was yesterday taken out of service while Unit 5 was taken out a fortnight ago for planned major overhaul works. The unit is expected back in service at the end of February.
Unit 6 was taken out of service on Sunday to enable boiler tube leak repairs and returned to service on Thursday. At Kariba Power Station, Unit 3 was also taken out a fortnight ago for remnant life assessment. Alstom are mobilising to carry out the stator core repairs and re-tensioning Unit 5 was taken out of service on Wednesday to enable the disconnection of the unit transformer. The unit returned to service yesterday on the station transformer. In September, Zesa credited all domestic customers with a debt relief of $160 per household.
The collective debt relief for farmers was estimated at $80 million while that for ordinary consumers was $90 million.
The power authority has a legacy of debts of close to half a billion dollas that includes those debts taken over from Central African Power Company which used to procure power for the nation.