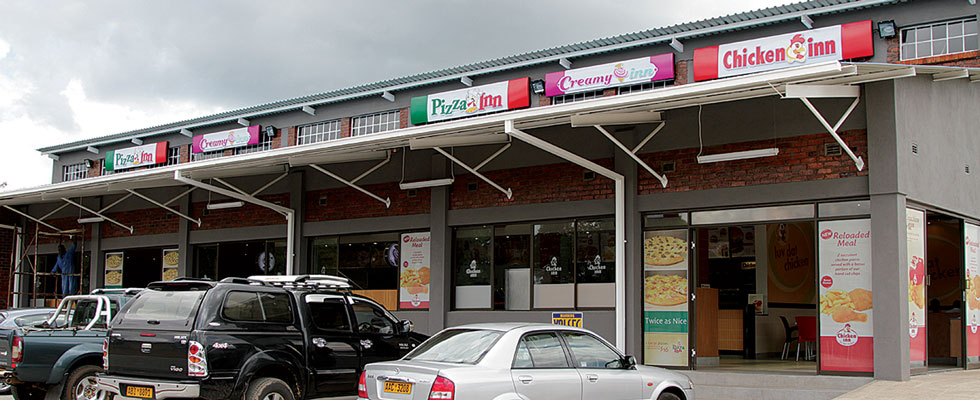 SOUTH Africa-based minority shareholder activist Theo Botha has taken Zimbabwe Stock Exchange-listed Innscor Africa Limited management to task over the company's financial disclosures after it emerged that directors fees had significantly risen.
Report by Tarisai Mandizha
In an unprecedented move, Botha, who attended last Friday's annual general meeting in the capital, Harare as a proxy for minority shareholders, raised concern over a 92% jump to $280 000 in directors fees for the year ending 2013.
Loans to directors which were also under scrutiny during the meeting increased to $6,3 million from $2,7 million.
The increase came at a time when the group's consolidated operating profit was marginally lower than that recorded in the prior year.
Management, however, said the fees had been driven by consultancy fees paid to one of the directors, an issue Botha said required more financial disclosure.
The Innscor register showed that 42% of the company was owned by directors, suggesting that an increase in directors fees could be prejudicial to minority shareholders.
Botha also queried a decision by the company to repurchase shares through a share buyback using the company's cash resources.
"Obviously you cannot go along and buy shares or buy back your share in the market during closed periods," Botha said.
"In a way when you do that,opening the market for my shares, it's good for the shareholders who remain, but it's not so good for the minority shareholder who think they could go out and they could be selling their shares whereas the company is busy activating buying back their shares.
"Doesn't this inhibit tradability of the shares on the Stock Exchange when there is less shares to trade?"
Botha also questioned the resolution where the company has been authorised to make any loans to any executive director or to enter into any guarantee or provide any security in connection with a loan to such executive director for the purpose of enabling him to properly perform his duty as an officer of the company.
In response to the question, group chief executive officer John Koumides said the share buyback in question had not been carried out despite being carried as a resolution.
Commenting on the group's trading update, Koumides said the turnover for the first quarter increased by 5% while profitability went down 18% due to economic challenges in the country.
He said margins were generally under pressure particularly for the fast foods business in Zimbabwe on the back of intensifying competition. Margins had gone down to about 30% as compared to the prior year.
Early this month, the Securities and Exchange Commission of Zimbabwe (SECZ) said companies with no history of paying dividends should not be allowed to buy back their shares amid concerns of abuse by majority shareholders.
The directive could thrust listed companies on a collision course with SECZ after the capital markets regulator disqualified owner-managers from voting on resolutions relating to share buybacks.
Since the introduction of multiple currencies in 2009, less than 10 out of the 66 listed companies have declared dividends. More companies have, however, announced share buybacks.
A share buyback occurs when a company repurchases its own shares when management believes that the stocks were undervalued.
The shares purchased were either retired, cancelled or kept for Treasury purpose for re-issuance to a strategic investor.