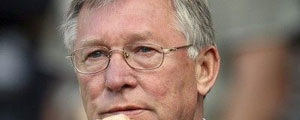 LONDON – Former Manchester United captain Roy Keane criticised ex-manager Alex Ferguson on Tuesday over revelations in his new autobiography, saying "he doesn't understand the meaning of the word" loyalty.
Reuters
In My Autobiography, which was launched on Tuesday, Ferguson said his relationship with Keane broke down after the Irishman strongly criticised several of his team-mates in an interview with in-house television channel MUTV in October 2005 that was never broadcast.
Ferguson described Keane's anger in a subsequent argument as "frightening to watch" and said he had "the most savage tongue you can imagine".
However, Keane said that Ferguson had demonstrated hypocrisy by criticising several of his other former players in the book. "I do remember having conversations with the manager when I was at the club about loyalty and in my opinion, I don't think he knows the meaning of the word," Keane said on ITV, for whom he was working as a pundit.
"It doesn't bother me too much what he has to say about me, but to constantly criticise other players at the club who brought him a lot of success I find very, very strange. But I certainly won't be losing any sleep over it."
Keane left United in November 2005 and spent half a season at Celtic before embarking on a five-year spell as a manager with Sunderland and Ipswich Town.
Ferguson also criticised former players including David Beckham, Ruud van Nistelrooy, Wayne Rooney and Owen Hargreaves in his new book, and Keane felt his comments were unnecessary.