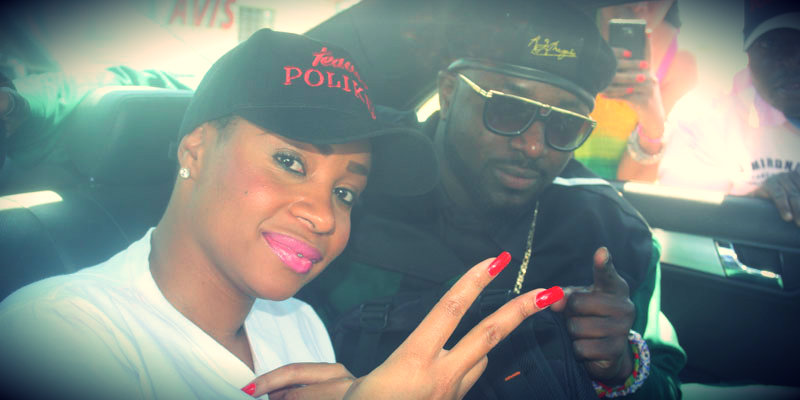 Big Brother Africa (BBA) The Chase finalist, Elikem Kumordzie has arrived in Zimbabwe and was welcomed at the airport by a beaming girlfriend, Pokello Nare and local fans at the Harare International Airport at midday today.
Melissa Mpofu
The Ghanaian hunk who charmed Stunner's former girlfriend's heart introduced Pokello to his mother after the BBA finale in South Africa.
At the airport tape measures were the 'in thing' as most fans had them around their necks in acknowledgment of Elikem's profession as a tailor.
Fans were all in caps branded Polikem (Pokello+Elikem) and some were holding banners branded 'Welcome Elikem' and 'Our mukwasha (son–in–law)'.
Upon arrival, Hovhorosi Style designers handed Elikem one of their overalls with President Robert Mugabe's signature and he quickly changed into the overalls.