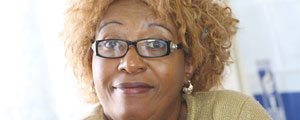 It was a great relief for Harare residents and people from other urban areas when Ignatius Chombo, Minister of Local Government, Rural and Urban Development, scrapped water and rates bills just before the harmonised elections on July 31.
Ropafadzo Mapimhidze
This is perhaps how Zanu PF won the elections for they touched the pulse of urban-based citizens that were wallowing in poverty.
Some of the bills ran into thousands of dollars because one had to choose between both paying and going hungry.
It is a fact that many companies have scaled down or even closed, resulting in no income to these residents. The little income they have goes to paying school fees and groceries.
Councils have to up their game and come up with a plan as to how they will pay their bloated workforces, who in some cases are doing jobs that can be done by one person.
Although this cancellation of debts may impact negatively on these institutions, government should by all means ensure workers are not deprived of their salaries. There is need to also downsize the workforce at some of these institutions because a huge chunk of revenue generated goes to salaries, leaving nothing for improving service.
I have a couple of friends and relatives employed by some of these entities, who sometimes get paid two weeks after the stipulated payday.
When the economy was dollarised in 2009, utility bills left any people owing so many hundreds of US dollars and no one to date knows what rate was used. Those that owed nothing before February 2009 discovered that they owed lots of US dollars.
No one explained how these figures were reached and letters threatening residents with debt collectors were issued.
But the truth was that many people had been left jobless as industries had closed down.
One woman said she was always up to date with her cellphone account payments, but was shocked to receive a letter demanding $600 in March 2009. The line was disconnected and she is yet to pay up.
Bills from NetOne, TelOne, Zesa and Harare City Council were just overwhelming.
What should these people have done? Money in their bank accounts was brought to a zero balance. Why did they not use the same rate these entities had used to come up with all those amounts that were owed?
It is imperative that banks and other financial institutions should redo these balances and come up with a reasonable figure because residents no longer trust banks and insurance firms.
Insurance companies did the same. All contributions became nothing.
One elderly woman, who now resides in England, screamed at some official of an insurance company insisting she wanted her money.
She was in tears. This was the most heartless move that authorities undertook.
This woman had been saving for her retirement only to be told when she left employment that there was nothing at these financial institutions.
These decisions worked negatively against the general populace of Zimbabwe.
I was deeply humbled to read in one of Zimbabwe's daily newspapers that quoted President Robert Mugabe saying he would honour promises he made during the highly-subscribed harmonised elections.
Zimbabweans want this nation restored to its former glory, and become the breadbasket of Africa again.
The Sunshine City of Harare has lost its glitter. It's all dark and scary especially at night.
Streets are not well lit, potholes on our roads, cracked pavements, litter on the streets is what has become of our capital city.
Rail/road crossings and some major roads that lead into Harare's residential areas have become a den for thieves that pounce on unsuspecting passersby.
Long grass and scattered rubbish is clear testimony of a council that has reneged on its obligations.
Before dollarisation, the excuse given by some of these entities was the lack of foreign currency.
But since we are now a dollarised economy, why are we still experiencing some of these problems like the constant power cuts, inadequate chemicals for water purification and many other problems that were cited before?
And does grass cutting require forex, I wonder? Why not engage all those unemployed youths to slash grass on part-time basis? This is food for thought.
Feedback: rmapimhidze@newsday.co.zw