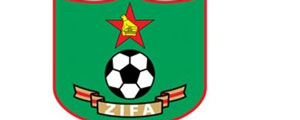 ZIFA last night attempted to withdraw all match officials in a desperate bid to stop today and tomorrow's Castle Lager Premier Soccer League (PSL) matches, and in the process breaking world football governing body Fifa's regulations.
SPORTS EDITOR
Players are needed for Sunday's rescheduled African Nations Championships (Chan) against Zambia at Rufaro Stadium and with this game a "friendly", clubs are obliged to release their players 48 hours before the match and in this case, Friday.
Zifa communications manager Xolisani Gwesela said they were not at war with the PSL and a solution would be found, although authoritative sources said all match officials, which fall under the direct control of the national association, had been withdrawn.
"All players called for national duty should report for camp tonight (last night) or at the latest tomorrow morning (today)," Gwesela said.
"No referees have been withdrawn for the PSL matches." PSL chief executive officer Kennedy Ndebele did not mince his words in response last night: "The games will proceed as planned and we advise fans to go and watch their teams.
"If the games are not played, then we will reschedule for Saturday and Sunday because we have broken no law here. Fifa regulations clearly state that players should be released 48 hours before the match.
"We have 12 weeks of play left for the season and two cup competitions. No one is even talking about the expenses that have been incurred by BancABC who had booked hotels for four teams, officials and their staff in Bulawayo for the semi-finals, a loss that has to be borne by the sponsors.
"If this happens it will be unfortunate for the new coach (Warriors coach Ian Gorowa) and Caf will now know that there are such serious problems in Zimbabwe over match officials."
According to the Fifa international match calendar for 2013-2018 (including amendments to 2014), clubs can release players four/five days before an official match and 48 hours before a friendly match. Chan is not recognised by Fifa and its finals, set for South Africa next January, do not appear on the international calendar.
Moreover, players with three or more players in the national team, like Dynamos and Highlanders cannot be involved in league matches. After this Sunday's match, the Warriors will go to Ndola on August 24 for the return leg before hosting Mozambique on September 8 in a World Cup qualifier further disrupting the league.