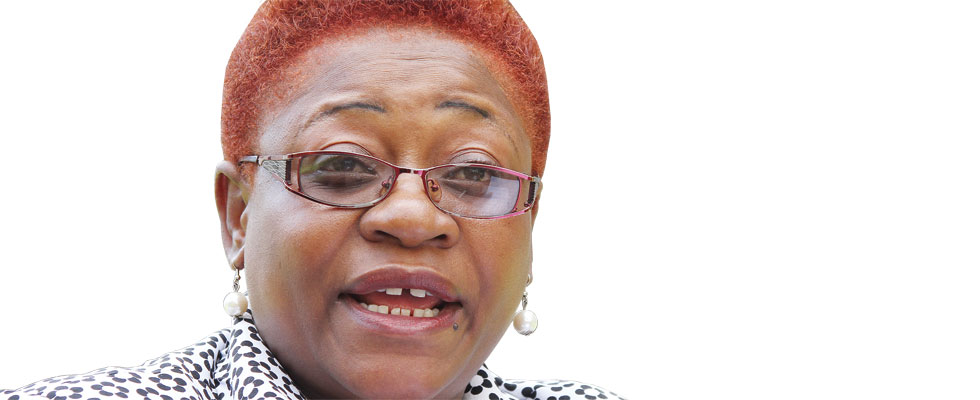 Twenty Zanu PF officials were yesterday reportedly found in possession of voter registration slips in Hatfield, Harare. MOSES MATENGA/FELUNA NLEYA MDC-T secretary-general Tendai Biti told a Press conference in the capital yesterday that the party's House of Assembly candidate Tapiwa Mashakada had bust the alleged massive electoral fraud and reported the matter to the police.
The matter had been reported to the police under case number OB10939/13, he said.
Zimbabwe Electoral Commission deputy chairperson Joyce Kazembe confirmed the incident of voter registration slips at a Press conference last night.
Said Kazembe: "We did receive that report. It is still a matter under investigation. If there is still more, we won't know until investigation is complete."
The incident allegedly took place as more than 140 suspected MDC-T supporters were yesterday arrested for allegedly attempting to rig elections and causing post-election chaos.
Police chief spokesperson Senior Assistant Commissioner Charity Charamba confirmed the arrests, saying 111 of them had been rounded up as they arrived at the Beitbridge border post in 40 buses from South Africa.
She, however, denied that 20 Zanu PF members had been arrested for possession of registration slips. Instead, Charamba said only one Zanu PF member was arrested for possessing six voter registration slips.
"Police arrested Ricky Misheck Chijoko, a  Zanu PF member, at Hatfield shopping centre when he was searched and found in possession of six voter registration slips belonging to the following people: Anold Tapera, Tapiwa O'Brian Jani, Sarah Matipedza, Auril Tsungai Chiyangwa, Elcy Mathetha and Ndengu Tawanda," said Charamba.
"Upon interview, the accused admitted tohave been in possession of the said documents which he alleged were being kept at Zimbabwe Youth Council in Newlands, Harare, for safe keeping after a proper registration. Investigations are in progress."
But Mashakada last night dismissed police assertions as a distortion and insisted that 20 people were rounded up for possession of many voters slips.
Earlier Biti said: "For some reason, some Zanu PF candidates have printed voter registration slips. In one notorious constituency in Hatfield, 6 000 people are being given slips at a Zanu PF candidate's house. As we speak, some of the people have been arrested and Mashakada is at the police station with those slips," said Biti.
"These are trying times for the people of Zimbabwe and for the MDC in our quest to achieve a real transformation in Zimbabwe. We raised so many issues about the conducting of elections by Zec (Zimbabwe Electoral Commission) that were partial, inexcusable, laughable and stupid."
Confirming the Beitbridge arrests, Charamba said those picked up were border jumpers who were suspected to have come to cause "chaos and pandemonium". She said 11 bus crew members were also arrested for facilitating border jumping.
"Forty cross-border buses from South Africa suddenly arrived at the South Africa border post today (yesterday). A security check of the buses resulted in a total of 111 people being arrested for border jumping, they had no passports and any travel documents on them," said Charamba.
"It is suspected that these border jumpers who are coming from South Africa without travel documents do not intend to cast their votes, but cause chaos and pandemonium for reasons best known to their organisers."
MDC-T organising secretary Nelson Chamisa, however, said their supporters from South Africa had been blocked from coming into the country.
Charamba said in Budiriro an MDC-T chief election agent was arrested for allegedly stealing a voters' roll and giving it to Phillip Mabika, a fellow MDC-T activist, in a move she said was clearly meant to discredit the process.
Police alleged there was a huge scam involving MDC-T election agents in Harare, Masvingo and Manicaland who were found in possession of forms which Charamba said was meant to facilitate the premature announcement of results.
"An MDC-T Harare West constituency election agent, Cosmas Kamba, was found in possession of SV11 forms which are used for collating the elections results.
"Similar other cases have been reported in Masvingo where three accused persons have been arrested and one person in Manicaland (all MDC-T election agents).
"The MDC-T election agent arrested in Harare has said that he was given these forms by MDC-T council candidate for ward 16, Harare West constituency, Lancelot Mudavanhu."
Charamba said Mudavanhu initially implicated MDC-T candidate for Harare West Jessie Majome, but withdrew this after the coming-in of his lawyer in a bid to protect Majome.
"No wonder why MDC-T leader Morgan Richard Tsvangirai during the campaign indicated that he was going to announce the results himself and he has been singing the rigging tune. Contrary to his utterances, indications and evidence on the ground seem to suggest that it is MDC-T intending to rig elections."
In Mabvuku, the MDC-T aspiring councillor for Mabvuku-Tafara was arrested for attempted murder after allegedly running over two voters while trying to evade arrest.
Another person was arrested for allegedly stealing a bag belonging to an Ethiopian observer at a local outlet.