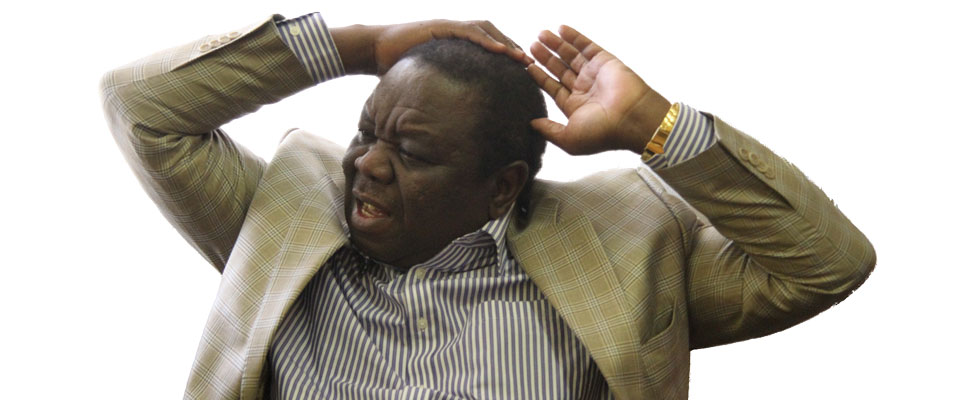 MDC-T leader Prime Minister Morgan Tsvangirai yesterday declared the harmonised elections "null and void", citing a litany of irregularities in the manner the polls were conducted in a move likely to plunge the country into a political crisis.
REPORT BY JOHN NYASHANU
Tsvangirai's declaration came as unofficial results showed Zanu PF's President Robert Mugabe was reportedly headed for a landslide victory, having reclaimed Manicaland, Masvingo, Midlands and all three Mashonaland provinces in the plebiscite.
Tsvangirai warned that Zimbabwe could plunge back to the dark past, a situation he predicted Mugabe would not be able to rescue.
Indications were also that Zanu PF had reclaimed some seats in MDC-T strongholds of Harare, Matabeleland South and North provinces.
There were conflicting reports from election observer missions in the country with some describing the poll as "credible", while others said it was heavily "flawed".
But South African President Jacob Zuma challenged Tsvangirai to produce evidence of rigging. Speaking at the launch of SABC's new news channel, Zuma said South Africa was happy that there was no violence.
"Tsvangirai says there is rigging, he has to produce evidence to prove it," Zuma challenged. "For us, the worry was violence and the election was not violent. Once you make a case, you've got to produce evidence."
Addressing journalists in Harare, Tsvangirai cited the non-availability of a credible voters' roll, illegitimate voters who were allegedly bussed to vote in various constituencies they do not belong to and lack of transparency in the printing of ballots, among other concerns.
"It is our view that this election is null and void, does not meet Sadc and AU (African Union) international standards for a credible, legitimate and free and fair election," the Premier said.
Tsvangirai chronicled how the elections were allegedly rigged.
"Firstly, there is the issue of the voters' roll which was only availed in hard copy, which is difficult to verify and analyse, yesterday (Wednesday). . . We are aware of the role of traditional leaders, unauthorised voter migration, especially voters bussed into constituencies like Mount Pleasant, Hatfield North, Epworth . . . Overprinting of ballots — more than 35% — and lack of accountability for ballots," he said.
"I have met with the chair of the AU observer mission, former Nigerian President (Olusegun) Obasanjo, head of the Sadc observer mission, (Tanzanian Foreign) minister (Bernard) Membe, and I have given a diplomatic briefing. The message we have given is that this is not a credible election. It does not reflect the will of the people of Zimbabwe. For the above reason, the election has been heavily manipulated. We, therefore, call for Sadc and the AU audit teams to look into this process, in particular the voters' roll, the ballots and the manner in which the whole process was conducted."
Tsvangirai, who refused to take questions from journalists, advised MDC-T parliamentary candidates declared winners that they should be saddened by the outcome despite their purported victories.
"For those MDC candidates who are said to have won, this is not the time to celebrate, this is a time to be sad," he said.
Yesterday, the social media was awash with reports pointing to a crushing victory by Zanu PF, announcements which are, however, unauthorised in Zimbabwe as the duty is solely for the Zimbabwe Electoral Commission.
Tsvangirai said: "Once again, Zimbabweans have been short-changed and they will have to bear the economic, political and social consequences undertaken by Mugabe and Zanu PF . . . We know that at the end of the day, Mugabe and Zanu PF will not be able to put food on the table for Zimbabweans."
At the height of Zimbabwe's political and economic crisis, supermarket shelves went glaringly empty, critical fuel shortages hit the country and the local currency became extinct. The situation, however, took a turn for the better courtesy of the inclusive government and international goodwill. Efforts to get a comment from Zanu PF spokesperson Rugare Gumbo and party secretary for administration Didymus Mutasa were unsuccessful as their mobile numbers were unreachable.