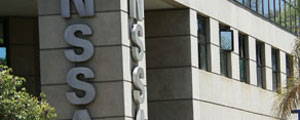 "WHAT happens to people who get employed for three to six months and make contributions to the NSSA pension scheme for that period only?" someone asked recently. "Do they get something and how?"
The short answer is that if a person reaches retirement age having only contributed to the pension scheme for just three to six months then all they are entitled to is a refund of their contributions with interest. The refund can be applied for through completing the normal claim form.
The minimum contribution period to qualify for a retirement benefit is 12 months.
However, it is difficult to imagine a situation where a person would reach the normal retirement age of 60 having contributed for no more than six months, unless that person had spent almost all his/her working life since the pension scheme was introduced in 1994 either unemployed, working abroad or employed in the domestic or informal sector.
If the person has not yet reached retirement age, then he/she may obtain further employment and again contribute to the NSSA pension scheme.
The different periods during which he/she has worked and contributed to NSSA will be combined when the person makes a claim on reaching pensionable age.
It is evident from questions from other correspondents that there are still some people who think they are entitled to a benefit whenever it is that they stop working.
"I joined NSSA on October 1, 1994 and retired on January 19, 2006. I stopped making NSSA contributions. I am 52 years old. What should I do? I have my NSSA card," someone wrote.
This person will have to wait at least another eight years to claim a retirement benefit, since the normal retirement benefit age is 60, if one is no longer working, or 65, if one is still working.
Assuming he/she had unbroken service or at least an unbroken contribution period between October 1994 and January 2006, the contribution period would have been more than 11 years, which would entitle the person to a pension on reaching the stipulated pensionable retirement age. The minimum contribution period for a pension is 120 months.
At 52 years of age, there is still plenty of time for this person to seek formal employment once more and resume contributions to the NSSA pension scheme, thereby increasing the value of the pension when it finally becomes due.
The pension is calculated on the basis of one's insurable earnings on retirement and contribution period. The longer the contribution period and the higher the insurable earnings (the earnings on which one's pension contribution is calculated) on retirement the higher the pension will be.
A person who is 52 years old now and retired in 2006 would have retired at the age of about 45, which is a rather young retirement age and a long way from the normal retirement age of 60.
If this person were to resume formal employment and contributions to NSSA, his/her pension would be calculated on the basis of the insurable earnings at the new retirement age and the total number of contribution years by that time. Insurable earnings at present are one's basic earnings up to a maximum of $700 a month.
If, however, this person does not resume formal employment and hence NSSA pension scheme contributions, then the insurable income on which his/her pension will eventually be calculated would be his/her insurable earnings in January 2005, which is when contributions were in Zimbabwe dollars that, as everyone knows, have completely lost their value. That means the pension would be the minimum pension.
Resuming formal employment and NSSA pension scheme contributions could result in a better pension, depending on the salary earned and the total contribution period by retirement age.
Although the normal retirement age for a NSSA retirement benefit is 60 if one is unemployed at that age or, if one is still employed at that age, when one actually retires or reaches the age of 65, whichever comes first, there is an exception to this.
A contributor to the pension scheme may claim the retirement benefit at age 55, if he has been working in an occupation classified as arduous, such as farm work, quarrying, heavy vehicle driving and some mining and forestry jobs, for seven of the 10 years prior to turning 55 years old.
It is only those who have been working in a job that NSSA considers arduous, such as the above mentioned occupations, who can claim a retirement benefit at age 55. Even then they must have been working in such an occupation for seven of the preceding 10 years.
Some people seem to be unclear about this.
"Is it true that a person can now retire at the age of 55?" someone asked after listening to a radio programme where this was discussed. "This issue is on everyone's mouth at our tobacco company."
No. A retirement benefit cannot be paid at age 55 unless one has been working in an occupation classified as arduous for seven of the 10 previous years.
"I am a 30-year-old man. I left employment due to some pressure, so I resigned. Can I make any claims yet before the retirement age?" someone else asked.
No. No benefits are payable before retirement age, unless the contributor dies, in which case, provided contributions have been paid for at least 12 months, a survivor's benefit is paid to surviving dependants and a funeral grant is payable to the person organising the funeral.
The longer the contribution period and higher the insurable earnings on retirement, the better the benefit.
Talking Social Security is published weekly by the National Social Security Authority as a public service. There is also a weekly radio programme, PaMhepo neNssa/Emoyeni le NSSA, discussing social security issues at 6.50 pm every Thursday on Radio Zimbabwe and every Friday on National FM. There is another social security programme on Star FM on Wednesdays between 5.50 pm and 6 pm. Readers can e mail issues they would like dealt with in this column to mail@mhpr.co.zw or text them to 0772 307913. Those with individual queries should contact their local NSSA office or telephone NSSA on (04) 706517-8 or 706523 5.