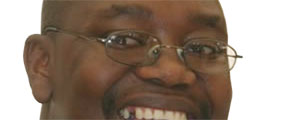 On election day, I argued in this paper that Zimbabwe faces a date with destiny whatever the outcome of the July 31 harmonised polls.
Column by with Rashweat Mukundu
There were electoral outcomes, that I argued, would accelerate democratisation and others that would slow down democratic transition and, to some extent, leave Zimbabwe's future hanging in the balance.
The latter scenario would obtain in the event of a Zanu PF victory, which is now the reality.
Fear and concern are writ large on faces of mainly urban dwellers and in the hearts of rural Zimbabweans who cannot express their feelings openly.
Even as President Robert Mugabe and Zanu PF claim this massive "victory", the question of the legitimacy of their victory, more so its sustainability at an international stage, is weighing them down.
It is a result of this concern that Mugabe has maintained an unstatesman-like attack mode, telling MDC-T leader Morgan Tsvangirai "to go hang", and indeed the West to keep out of what he maintains are Zimbabwe's internal affairs.
Like many, Mugabe is in no celebration mood. And Sadc has refrained from using the word fair.
The political transition in Zimbabwe is now more uncertain with Mugabe, who at 89 has no clue on how his succession will shape out. A key hallmark of good leadership is ensuring orderly and sound succession to ensure and guarantee continuity.
Mugabe has dismally failed in this regard. Hence we have career politicians, led by him and some who have been ministers since 1980. The party has regressed in terms of leadership renewal, as the old guard has resurged in this election.
The intense contest for political office in Zanu PF is not based on any principle, but a fight to get closer to where the bread is buttered.
Another key characteristic of the leadership of Mugabe is how he has impoverished society so that all look to him for everything.
If you want a farm or fertiliser, you look up to Mugabe. If you want shares grabbed from a foreign-owned company, if you commit a crime and don't want to be arrested, all you should be and do is to be connected to Zanu PF.
This system has worked well for Mugabe and Zanu PF and like a chessmaster he has successfully moved pieces around and kept his power intact.
There is, however, no doubt that the President cannot go on forever. Pictures of the President addressing a Press conference on the eve of the election show the unstoppable work of nature and this unfortunately cannot be tampered with.
We hear in Malawi he was struggling to walk. This again is the work of nature.
With his advanced age, so increases the perilous situation of Zanu PF's future.
In essence, the future of the party, if undecided in the next a year or so, will be left to chance.
Mugabe is without doubt a master politician, as he has dribbled past the MDCs and Sadc over and over again, in some instances with the help of the brute force of the military.
As he journeys on his last leg in politics, this will, however, not be easy and enjoyable as he probably hopes.
This is because the burden of governing and the expectation he has created are high and almost beyond the party's capacity to fulfil.
Citizens are sure to hold Zanu PF to its word this time around. A message simply based on having liberated Zimbabwe from the colonial yoke has lost currency.
Citizens want Zanu PF to deliver on its promises and prove this time round that it can have shared interests with the people.
The President has already promised civil servants, including the security sector, a pay rise and improved working conditions.
The party will certainly be receiving a list of demands from war veterans, and peasant farmers, some resettled on expropriated farms.
For many, a Zanu PF victory is Christmas time, only to be shocked by the small size of the cake and disappointment will set in soon. To some extent and by manipulating the electoral system to its favour, Zanu PF has begun the slow but sure process of digging its own grave.
These five years are crucial to the survival of Zanu PF, more so as Mugabe exits the political stage.
The party faces challenges of dealing with succession and, secondly, mobilising resources to deliver on its policies.
Platinum, gold and diamonds in the ground are not wealth until mined. And the party need investors with the requisite funds and technology to create wealth out of these resources.
Zanu PF is better advised to learn from China where the Communist Party leadership has not only created some certainty on leadership renewal, but more so allowed foreign investment on concessionary terms.
Zanu PF election messages and the reality of the situation are, however, pulling at different ends.
In this regard, the party will find itself in trouble, more so with entanglements of the succession issue and inherent corruption. The question is: Will those used to living lavishly, feasting on diamonds peddled for a song to India and other countries, now agree that this industry be cleaned up for the benefit of the rest?
This is unlikely to happen as many in Zanu PF remain uncertain of their future in a post-Mugabe era.
It is for this reason that all is not lost for the MDC parties. The MDC-T must take a critical look at its performance since 2008, plug loopholes in its leadership and strategies.
It is important that the MDC-T leadership, especially Morgan Tsvangirai, realises that he does not need friends around him, but people who are politically-minded and who deliver.
The MDC-T needs to run its own political programmes and not rely on the work of civil society.
More importantly, the MDC-T leadership must be on the ground and reconnect with people.