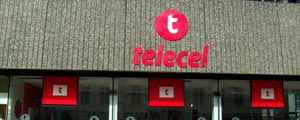 THE Postal and Telecommunications Regulatory Authority of Zimbabwe (Potraz) has renewed Telecel Zimbabwe's operating licence after the mobile phone operator submitted a plan to comply with the country's indigenisation and empowerment laws.
Report by Business Reporter
The development comes at a time when the country's largest mobile phone operator, Econet Wireless, switched off Telecel, arguing that the company was unlicenced.
Following the expiry of the operating licence, the telecoms firm has been a target of the indigenisation law compelling foreign-owned companies to sell at least 51% stakes to locals.
"Having noted the conclusion of negotiations between the Government of Zimbabwe and Telecel Zimbabwe (Private) Limited regarding the renewal of Telecel Zimbabwe 'Private' Limited's National mobile telecommunication licence, the authority hereby advises members of the public that Telecel Zimbabwe (Private) Limited's mobile telecommunication licence has been renewed," Potraz said in a statement.
"In reaching this decision, the authority, in particular, took note of the commitment made by Telecel Zimbabwe (Private) Limited to comply with the requirement to have a local majority shareholding, in line with Section 36 of the Postal and Telecommunications Act, the Indigenisation Act and the Telecel shareholding agreement."
Telecel is a unit of Egypt-headquartered Orascom.