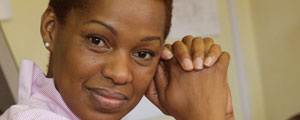 I read a quote recently that said: "Don't be afraid to stand up for what you believe in, even if it means standing alone." Generally when we come across such statements, we endorse them enthusiastically with retweets and Facebook likes. In Pentecostal churches, we "Amen" and "Alleluia" them vociferously, and we copy them studiously into our notebooks or diligently stick them on post-it notes at our desks. Report by Thembe Khumalo
Unfortunately, we do all this without a true consciousness of what it takes to stand alone. We like the sounds that the words make, and the heroic feelings that they engender, but most of us baulk at the thought even of speaking up when we see an injustice perpetrated. We celebrated Heroes' Day undoubtedly with one or two perfunctory thoughts clouded by partisan issues, and then we moved on. Yet to be a real hero, not only in terms of liberating a people from oppression, but simply in terms of standing up for what you believe in, is a difficult and painful thing. To be an African woman hero is a more difficult and more painful thing still; and yet there are those among us who do stand.
Our new Constitution secures the rights of women and supports gender equality in a variety of ways. When the Constitution was accepted by Zimbabweans, there was much celebration in the ranks of women's organisations, and it was reflected in the number of women candidates who stood in the just-ended elections.
When an African woman challenges a standard proposition, she is not just standing against a principle or an ideology, she is taking on issues of age and seniority, of family loyalty, of clan hierarchy, and most difficult of all, issues of patriarchy. All of these she is expected to observe, and that makes swimming against the tide so much more difficult. She is resisting generations of conventional wisdom for a chance to be heard, for her opinion to matter, for her "self" to be significant. That is heroic, but it did not start in this generation. I am remembering women like Nandi, the queen mother of Shaka, the great Zulu warrior; imagining Mbuya Nehanda, spiritual leader and societal pillar. These were women who made a choice to rock the boat, and they remind me of Maria Shriver's fabulous quote, "Well-behaved women never make history."
But, of course, it is not only women in Africa who have demonstrated courage in the face of conformity.
I am mindful of Emmeline Pankhurst and the suffragette movement, to whom women the world over owe a debt of gratitude for the right to vote. Having undergone many imprisonments for her rather militant tactics, she is famously quoted saying: "We are here, not because we are law-breakers, we are here in our efforts to become law-makers."
I am thinking also of Rosa Parks and the strength of character that enabled her decision on that historic bus ride in 1955. She said: "When I made that decision, I knew I had the strength of my ancestors with me." To the people watching, she sat alone.
The fear of being seen as an upstart, of being misunderstood, of having one's motives questioned, and one's behaviours dissected, and discredited, of being judged harshly and often without the benefit of full information, of being vilified without the chance to defend oneself; all of these are more than enough reason to subdue even the more daring among us.
Thankfully there are those who believe strongly enough in their cause to speak up and to speak out. There are those who risked physical safety to uphold a principle. There are those who risked their names, their assets and their reputations so that you and I could enjoy the privileges we take for granted today. And I am not referring here solely to the liberation struggle, which is a monumental part of the story of our individual freedom; I am referring also to the risk involved in starting a business which challenges a monopoly; the courage required to advocating for reproductive rights; the persistence and perseverance required to put an end to a stigma, the quiet courage one needs to walk away from any kind of abuse, whether in the home, the office or the playground.
Every incident in which one individual demonstrates moral courage serves as a shot of bravery for someone who follows. Every time one person chooses the road less travelled, they pave the way for another to walk more easily. Every time we run with an unshakeable belief, we make ready to pass on that baton to another; and we increase the possibilities available. Every time we rock the boat of convention, we bring to birth opportunities that were previously not there.
Thembe Khumalo writes in her personal capacity. Readers' comments can be sent to
localdrummer@newsday.co.zw.