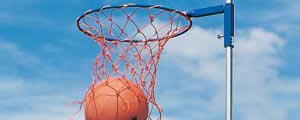 PAMUSHANA High School lived up to its billing as the best netball playing school in the country after winning the Stella Tea Under 17 Netball schools tournament held at Plumtree High last Friday.
DON MAKANYANGA
The Masvingo-based school, which has dominated this tournament in recent years, walloped Chifamba of Mashonaland Central 32-7 in the final match.
In the semi-finals, they had beaten Mawabeni of Matabeleland South 23-8.
Pamushana also dominated in individual prizes with three of their players getting recognition.
Karen Chomonyo was voted the player of the tournament; Patricia Mauladi was selected as the best defender while Sharon Wanali got the best shooter award. The prize for the best midfielder award went to Dumoluhle Ncube of Mawabeni High.
The netball schools squad to represent the country at the Confederation of School Sports of Southern Africa (Cossasa) games was selected at the tournament, and as expected, Pamushana provided the highest number of players with five making it on to the list. Eighteen players were selected, but the list will be trimmed to 12 who will travel to Lesotho for the games which are scheduled for the end of this month.
Pamushana headmaster Johnson Madhuku, who is also the Nash president, said they had a successful tournament.
"It was a good tournament and there was great competition by the schools but it was clear that Pamushana was operating at a different level. Other schools need some bit of time before they can reach that level.
"Pamushana has the best coaches in netball who are highly qualified, hence the good results," said Madhuku.
They are coached by Peter Juro who has been with the school since 1997. Juro will lead the netball squad to Lesotho.